Google Summer Of Code 2018 Student Applications Now Open
Written by Sue Gee
Wednesday, 14 March 2018
Google Summer of Code, which gives students an opportunity to make a substantive contribution to Open Source projects with the motto "Flip bits not burgers", has recruited more mentoring organizations than ever for its 14th year making it bigger than ever before.
UPDATE: Student Application period opens today.
Initiated in 2005 as an experiment with just 40 open source projects involved, Google Summer of Code has grown to become a global program focused on bringing student developers into open source software development. Using a completely online method of working, it is targeted at university students aged 18 and over who want to devote their 3-month break to a worthwhile programming project for the organization they are paired with through the program in return for a stipend funded by Google.
To date over 600 open source organizations and over 13,000 students from 108 countries have participated and this has produced over 33 million lines of code. Best of all, most of the organizations participating over the past twelve years reported that the program helped them find new community members and active committers.
The goals of Google Summer of Code are stated as:
Get more open source code written and released for the benefit of all.
Inspire young developers to begin participating in open source development.
Help open source projects identify and bring in new developers.
Provide students the opportunity to do work related to their academic pursuits during the summer: "flip bits, not burgers."
Give students more exposure to real-world software development (for example, distributed development and version control, software licensing issues, and mailing list etiquette).
This year 212 open source projects have been accepted as mentoring organizations, almost a fifth of them new to the program. They were selected from around 400 open source projects that applied for inclusion.
The student application period opens March 12 and ends March 27.
If accepted, students spend a month integrating with their chosen organizations prior to the start of coding. Students then have three months to code, meeting the deadlines agreed upon with their mentors. The timetable also includes evaluations of students by mentors and of mentors by students are two intermediate points.
Many more students are likely to apply than places available so those who want to be accepted need to start preparing their pitches as soon as possible with the first step being to review the ideas lists of each of the mentoring organizations. If you have a different idea for a coding project then you need to find a mentor to back it. Also bear in mind that GSoC needs an investment of about 30 hours a week for all 12 weeks of its duration.
GSoC Student Guide has information on how to apply and what to expect and if you are interested this video from some of this years mentors provides useful guidance on how to make a successful application.
The main message here is the earlier you apply, the better. Submitting your proposal early helps you get early feedback.
In this video, some of the same mentors provide advice on what to look for in a student proposal.
It never hurts to know what is ideally required before you embark on writing a winning proposal.
---
Perl Dancer2 Web Framework Updated
06/11/2023
Despite the project going back to 2009, the just announced release is 1.0.0. Let's look at this milestone release, adopting a retrospective attitude. Of course, we are talking about Dancer2 [ ... ]
---
PHP 8.3 Released
28/11/2023
PHP 8.3 has been released with improvements including explicit typing of class constants, deep cloning of readonly properties, and additions to randomness functionality.
More News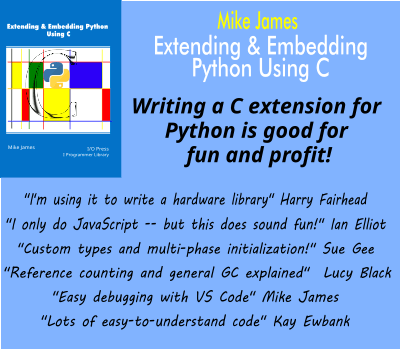 Comments
or email your comment to: comments@i-programmer.info
Last Updated ( Saturday, 02 March 2019 )