The State of the GitHub Octoverse
Written by Janet Swift
Friday, 11 December 2020
GitHub Universe took place this week with Nat Friedman delivering his keynote from his kitchen, which is very much in keeping with 2020 but lacked the razzmatazz of former years. The event also saw publication of GitHub's annual reports - in the plural as there are three of them for 2020.
The preamble to The 2020 State of the Octoverse states:
2020 has been a year of extraordinary change. Yet with 60M+ new repositories created this past year, one thing has remained true — developers came together from all corners of the world to innovate, find connection, and solve problems.
GitHub claims to have over 56 million users and in terms of where in the world GitHub they are located North America is top, accounting for just over a third of them (34%), even after experiencing a 2% share of the distribution over the past year. Asia now has over 30% of users with Europe having 27%. South America accounts for 5% and Africa and Oceania for 2% each.
Over 1.9 billion contributions were added to GitHub over the past year and JavaScript was the top language, as has been since this data was collected. TypeScript, which entered GitHub's Top 10 programming languages in 2017, at #10, in its 5th year as Microsoft's own version of JavaScript is now at #4 having experienced a dramatic rise through the rankings.
Is TypeScript doing so well because of the Microsoft connection - recall that GitHub is now owned by Microsoft? It is a possibility, especially as C#, another Microsoft language is also in at a higher rank since Microsoft acquired GitHub in 2018.
When Microsoft announced its intended acquisition in June 2018 we thought it might be a culture shock for open source. In fact things appear to have turned out well. The number of GitHub users has doubled from 28+ million developers in June 2018 to today's 56+ million. Of course, not all of these are open source. The 2020 Octoverse report notes that 72% of Fortune 560 companies use GitHub Enterprise.
Since Microsoft took over GitHub has made other acquisitions Pull Panda and Semmie in particular, that have led to new open source tools for code review and code analysis. The latest tool GitHub Codespaces, formerly Visual Studio Codespaces, is a cloud development environment suitable for running a repository. You can open a Codespace for any branch of a repository and the result is an Azure machine - which will of course provide Microsoft with revenue.
GitHub is still foremost an Open Source community and 2020, it seems, turned out to be a good year for Open Source. The Octoverse Report covers the period September 2019 to September 2020 and as this chart, which indicates the percentage increase in open source project creation compared to the previous year, shows a spike in activity in March 2020, coinciding with the onset of Covid 19 and another month later. While the peak subsided on average the six months March to September 2020 was around 30 percent higher than in 2019.
The GitHub Productivity Report titled "Finding balance between work and play" comments:
In a time when everyone is forced to stay home, developers around the world have found connection and community through open source.
Open source is increasing becoming mainstream and Microsoft GitHub has a crucial and central role to play.
More Information
The 2020 State of the Octoverse
Related Articles
GitHub Octoverse Reveals The State Of Open Source
The Ever Expanding GitHub Octoverse
GitHub Expands Sponsorship Program
GitHub Satellite Virtual Conference
---
How High Can Kotlin Go?


22/11/2023




Having entered the Top 20 of the TIOBE Index in September 2023, Kotlin has continued its upward trend. Is it going to break into the Top 10 any time soon? Could it emulate Python and rise to the top?

[ ... ]

---
2023 Hour Of Code Announced
10/11/2023
New activities for this year's Hour of Code have been announced. The focus for 2023,"Creativity with AI", is designed to let students learn about computer science and artificial intelligence.
More News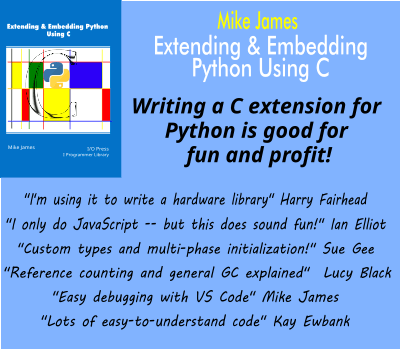 Comments
or email your comment to: comments@i-programmer.info
Last Updated ( Friday, 11 December 2020 )