The Importance of Open Source Contributions
Written by Sue Gee
Wednesday, 10 February 2021
Preparing for a scenario in which most companies will adopt an open hybrid cloud approach, developers should focus in developing their open source skills. Two thirds of developers believe that contributions to open source projects impress potential employers and often result in better job opportunities.
These conclusions come from a newly published survey looking at open source and the cloud conducted in the fall of 2020 by O'Reilly Media to which over 3,400 developers and technology managers responded.
The survey was commissioned by IBM and motivated by its premise that open source is the foundation of an open, hybrid cloud environment. Writing about the survey findings on the IBM Developer Blog, Willie M. Tejada, Todd Moore and Chris Ferris state:
At IBM's core, we believe that open source is the bedrock of modern computing, powering the most progressive tech of our time, from blockchain to quantum to AI and cloud.
Tejada et al. also point to a surge in the adoption of hybrid clouds, the combination of public clouds, private clouds, and on-premises IT referring to predictions that in the next three years, hybrid cloud adoption is expected to grow by 47%, and the average organization will be using nearly six hybrid clouds. Referring to IBM and Red Hat's combined open hybrid cloud strategy, they point to Kubernetes, the open source application container orchestration software that makes it easier to configure, deploy, and manage containerized applications. They also noote the availability of OpenShift, IBM's platform for building tools for hybrid cloud in open source.
Key findings of the O'Reilly Media survey include:
Open source software (OSS) was rated equal to or better than proprietary software by 94% of respondents.
When choosing cloud providers, 70% of respondents prefer one based on open source - because it diminishes the potential for vendor lock-in, lowers costs and allows both development and bug fixing to proceed faster.
65% of respondents preferred skills related to the underlying open source technologies (such as Linux, Kubernetes, or Istio), while 36% preferred skills related to a specific cloud platform (i.e., AWS, Azure, or Google).
As well as finding that all but a tiny minority of the companies surveyed currently make use of the free and OSS, it also revealed that half of them contribute back to OSS. The survey also asked about the perceived value of open source technologies finding that two-thirds of respondents agreed that open source experience provides greater value than specific vendors' technologies. In particular respondents perceived career benefits from contributing to OSS, by way of impressing potential employers and procuring better professional opportunities:
Looking at specific open source technologies, half of respondents considered Linux Extremely important career-wise and only 5% considered it unimportant:
Kubernetes was also important for four out of five respondents:
In light of all its findings the report concludes:
"Modern software architects and developers should remain aware of both trending open source technologies and cloud offerings. Over the long term, a knowledge of the most fundamental open source projects will provide major benefits in job growth and other professional activities."
More Information
The Value of Open Source in the Cloud Era (2020)
Related Articles
Open Source Contributors - Payment and Other Motivation
Promoting Open Source Software
What Attracts Devs To Open Source
To be informed about new articles on I Programmer, sign up for our weekly newsletter, subscribe to the RSS feed and follow us on Twitter, Facebook or Linkedin.
---
AWS Lambda Adopts Java 21
27/11/2023
AWS Lambda functions can now use all the new and useful language features as well as performance improvements introduced in Java 21 as part of the Amazon Corretto JDK implementation.
---
Microsoft Launches Secure Future Initiative
16/11/2023
Microsoft has launched the Secure Future Initiative, a focus on improving security that includes software development, new identity protections, and faster responses to vulnerabilities.
More News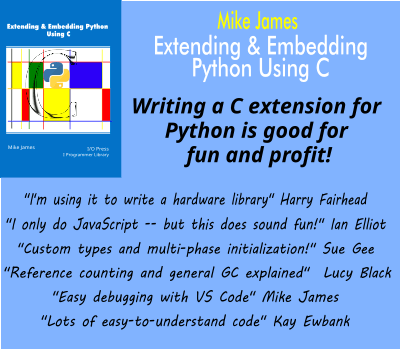 Comments
or email your comment to: comments@i-programmer.info
Last Updated ( Wednesday, 10 February 2021 )