Is OpenOffice Heading to the Apache Attic?
Written by Sue Gee
Monday, 05 September 2016
After a long and chequered history spanning over 30 years if you count its proprietary forebears, OpenOffice, the free open source suite of productivity software, is on the brink of closure due a lack of volunteer developers with the requisite skills to keep it up to date.
Turning the clock back to the beginning, StarWriter launched in 1985, a time when WordStar and WordPerfect dominated the word processor market
In 1999 Star Division, which had added spreadsheet, database, presentation package and more to StarOffice, making it a viable competitor to Microsoft office which came on the scene in 1988, was acquired by Sun Microsystems. Paying US $73.5million for it, Sun claimed this was cheaper than the 42,000 licenses of Microsoft Office needed for its entire staff.
Sun open-sourced the software in July 2000 as OpenOffice.org (OOo) with the idea of building a community that would provide a free an open alternative to Microsoft Office. Its initial release was in 2002 and it was then developed with Sun's sponsorship alongside the commercial product StarOffice, which continued to be marketed until Sun was acquired by Oracle in January 2010.
At this point Oracle renamed the commercial product Oracle Open Office but said that it would continue to develop the free open source version and refused to donated the OpenOffice brand to the open source community. So as we reported in September 2010 in New bid for freedom by OpenOffice the project was forked with the majority leaving OO.org to work on LibreOffice.
LibreOffice has flourished. under the auspices of The Document Foundation (TDF) which was formed to oversee it, recruiting new volunteers and bring out a steady series of updates, the latest of which is LibreOffice 5.2. Meanwhile however OpenOffice has languished. Oracle stopped its development in 2011, fired the team and announced that it was being handed over to the open source community. Six months later, October 2011, it was accepted by the Apache Software Foundation and its, now volunteer, team continue to work on it.
The writing has been on the wall, however, for quite some time. In August 2015 a lot of attention was paid to an open letter to the Apache OpenOffice team which argued that the project should close and that potential users looking for a free, open source office suite should be directed to LibreOffice instead. Then, before last October's release of OpenOffcie 4.1.2, in a blog post which announced the release data and claimed that dozens of volunteers were working towards the release appealed for more volunteers.
The issue that has subsequently brought matters to a head is the delay in fixing a bug that was discovered lurking in OpenOffice Impress, its presentation component. This vulnerability was originally notified just as 4.2.1 was due to be released and by March a source code fix had been figured out. However, the developers wanted to incorporate it in the next maintenance release and so were not disclosing the vulnerability. The person who had reported it became concerned and gave the developers a deadline of June, which was then extended to July when an advisory was finally issued about the security vulnerability which had no fix. As the problem, rated as having medium severity, could let attackers craft denial-of-service attacks and execute arbitrary code users were advised by the OpenOffice project to use LibreOffice or Microsoft Office instead. A hotfix patch for the problem was eventually released at the end of August.
But by then Dennis Hamilton, vice president of Apache OpenOffice, whose responsibility it is to report to the ASF board, that the project is in an untenable situation.
His email thread
What Would OpenOffice Retirement Involve?
opens with:
I have regularly observed that the Apache OpenOffice project has limited capacity for sustaining the project in an energetic manner. It is also my considered opinion that there is no ready supply of developers who have the capacity, capability, and will to supplement the roughly half-dozen volunteers holding the project together. It doesn't matter what the reasons for that might be.
and he goes on to explain the process of the project's retirement in which the code base would move to the Apache attic.
Hamilton says that the plan he outlines is hypothetical and that he is proposing it now to make sure that:
"any retirement happen[s] gracefully. That means we need to consider it as a contingency. For contingency plans, no time is a good time, but earlier is always better than later."
Early responses appeared to accept the inevitability of AOO's demise and one influential community member, Jim Jagielski, a co-founder of the Apache Software Foundation who serves on its board wrote:
"What is obvious is that the AOO [Apache OpenOffice] project cannot support, at the present time, being an end-user focused effort. I would suggest we focus on not being one, but instead being a framework or library that can be consumed by actual end-user implementations."
This seems to have led to a resignation of Kay Schenk who had been an unpaid volunteer since 2001 and then a new thread, What would OpenOffice NON-retirement involve? was opened by Phillip Rhodes who had previously responded to Hamilton's with:
I have to say, I think even broaching this topic is a mistake. "Self-fulfilling prophecy"? Not even that, it'll be a "3rd party fulfilling prophecy" as soon as this hits the press. There are a lot of people out there who seem to have it in for AOO and have for a while... now you *know* there will be a headline appearing in the next week, reading "Apache OpenOffice Mulls Retirement" or "AOO Begins To Wind Down", etc.
Rhode's NON-retirement thread has led to some positive ideas from the existing community - such as adding the ASF Help Wanted Widget, a suggestion coming from Dennis Hamilton .
The press had indeed already come out with the gloom laden headlines Rhodes feared - and since there's a lot of recycling that goes on when a site as influential as ArsTechnica runs OpenOffice, after years of neglect, could shut down it's no wonder that the negative message is holding sway. However there are new threads appearing on the openoffice-dev mailing list with new vounteers coming forward and a flurry of activity towards getting a new release of Apache Open Office out of the door rather than into the attic.
More Information
openoffice-dev mailing list
Related Articles
New bid for freedom by OpenOffice
Oracle Hands Over OpenOffice To Community
OpenOffice.org officially part of the Apache family
---
Seasonal Deals From edX and Udacity
17/11/2023
The season of discount deals has arrived early. edX is offering a 20% off selected courses and program bundles for Cyber Monday. Udacity has an even better Black Friday Deal with 50% off sub [ ... ]
---
Google Indie Games Accelerator 2024
03/11/2023
Google has announced that it has opened submissions for the Indie Games Accelerator 2024, a 10-week accelerator program for high potential indie game studios, designed to help programmers build a succ [ ... ]
More News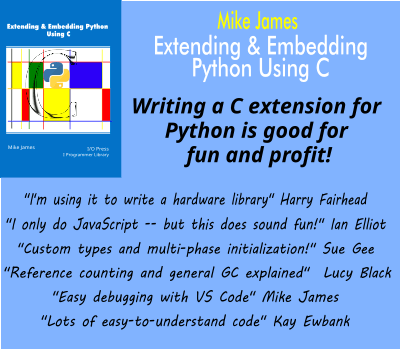 Comments
or email your comment to: comments@i-programmer.info
Last Updated ( Monday, 05 September 2016 )