Google Shrinks List of GSoC Open Source Organizations
Written by Sue Gee
Wednesday, 04 March 2015
The list of mentoring organisations for Google Summer of Code 2015 has some surprising omissions. The Linux Foundation and Mozilla are among those missing from the list of just 137 open source organisations.
Students who hope to participate in this years GSoC (Google Summer of Code 2015) will be actively engaged in preparing their applications ahead of March 16th when the student application period begins. Those who had already been in discussion with Mozilla, confident that a leading open source project that had been part of GSoC in previous years would of course be on the list, will be understandably dismayed. They face the dilemma of contributing to the Mozilla Project without a stipend (last year set at $5,500) or switching their allegiance to another project.
The news that Mozilla had been dumped came in a blog post from Florian Quèze who expressed both his surprise and his disappointment at the news, which he had queried:
After a quick email exchange with Google last night, here is the additional information I have:
not accepting Mozilla was a difficult decision for them. It is not the result of a mistake on our part or an accident on their side.
there's an assumption that not participating for one year would not be as damaging for us as it would be for some other organizations, due to us having already participated many times.
this event doesn't affect negatively our chances of being selected next year, and we are encouraged to apply again.
An update to the Linux Foundation's Google Summer of Code 2015 page simply reads:
Unfortunately, the Linux Foundation did not get selected as mentoring organization by Google this year, let us hope the best for 2016.
The Tor Project, which in collaboration with The Electronic Frontier Foundation, has taken part in Google Summer of Code for 2007 through 2014 is another well-established participant not selected this year and this is just the tip of the iceberg. While last year 190 open source projects took part, this year it is just 137.
It seems that this wasn't necessarily planned. Looking at Summer of Code 2015 Frequently Asked Questions the number of mentoring organisations that the Google Outreach team expected to accept for this year was "a similar number" to 2014. Instead it has scaled back by almost 30%.
This isn't for lack of applicants. The blog post announcing the selection of mentoring organisations reveals that a record number - 416 compared to last year's 371. Of those chosen 37 are new to GSoC - which means that only 100 "old timers" are on the list.
The FAQ's suggest that this year a similar number of students to last year - a record 1300 - will be accepted. But the Notes on Student Allocations page leads me to question this. Organisations new to the program can only expect one or two students whereas large projects or umbrella organizations - like the Apache Software Foundation (which last year was allocated 33 students) and the Python Software Foundation (40 students) can expect more. This year's bias towards smaller projects may mean that the average number of slot per project will be low.
A comment on Florian Quèze's blog post raises the question of whether Google is reacting to no longer being the default search engine for Firefox. An alternative suggestion made on Hacker News is that Google's budget for this program may be under pressure.
My theory is that the Outreach team itself expected this year's GSoC to be on the same scale as last years. Take another look at the logos for accepted organisations above. On the website they usually appear as a strip of five equally spaced starting with the same letter. I see a gap which doesn't support conspiracy theory but instead a last minute change of plan.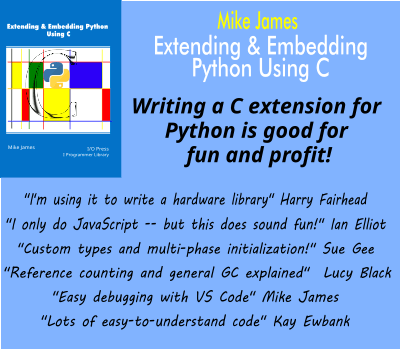 Comments
or email your comment to: comments@i-programmer.info
Last Updated ( Wednesday, 04 March 2015 )