How Alive Is That Project?
Written by Lucy Black
Wednesday, 11 March 2015
It is perhaps more difficult to tell when an open source project is dead than a commercial one, but perhaps it matters less. Is It Maintained is a new website that will help you measure the vitality of a project, but only if it is on GitHub.
The idea is fairly straightforward, but it is nice to have it packaged in an easy to use form. Is It Maintained will let you specify a GitHub project and it reports back two metrics:
Resolution time - median time to close an issue
Open percentage - percentage of open issues.
Of course a really, really dead project probably won't have any users and so no issues. It might be interesting to have a chart of time of both metrics.
You can get some idea what a popular project looks like from:
When you run a check on a project all you have to do is specify name/project. So guess which was the first project I tried? I wouldn't be a programmer unless I fed Is It Maintained into Is it Maintained now would I?
The idea seems to be that you can get the tags for the badges and use them on your project to show people how good you are at maintenance. Could this gamify the support of open source projects? Could it generate competition to get those issue resolution times and total open issues down?
Of course not all open source projects are on GitHub, but it does seem to be slowly consuming everything in its path.
This a raises the bigger question of what it means for an open source project to be "dead". You can find lots of projects that show low activity - but does this matter? After all the whole point of open source is that you can take the code and do what you will with it and this is still true even if the project is no longer making progress. Of course, not all users of a project want to take on the task of understanding it and modifying it so dead projects are still unattractive to some, even if they are open source.
Then there is the "done" argument.
A project that has no activity can claim to be done, complete, finished. Why does there have to be constant churn? This is an attractive argument, but I ask you have you ever written software that was "done"? There is always something to clean up and always some new feature to add. Software matures and perhaps this slows the project down, but I don't buy the "done" explanation for no activity on a project.
Is It Maintained is also a PHP open source project on GitHub and you can download it and run it for yourself and modify it.
---
Call For Code Winners Announced
08/12/2023
The winners of the 2023 Call for Code competition have been announced, with prizes going to team AGNO, Phyto and team Synergy Squad, all of which used technologies like IBM watsonx and [ ... ]
---
VS Code Gets Better At Make C/C++
06/12/2023
VS Code is a "go-anywhere, work-with-anything" dev system. However, not all languages are created equal and build systems for C/C++ are particularly challenging. The latest VS Code does something to m [ ... ]
More News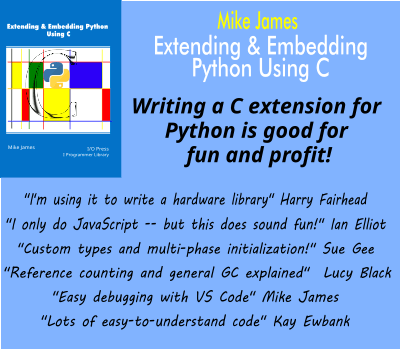 Comments
or email your comment to: comments@i-programmer.info
Last Updated ( Wednesday, 11 March 2015 )