Azure brand alive and well
Written by Alex Denham
Wednesday, 09 May 2012
A rumor that Microsoft was dropping the "Azure" branding for its cloud service quickly spread yesterday. But it was a based on a back-end adminstrative action and a growing expectation that Microsoft cannot be relied upon for stability.
After last week's news that Microsoft is ditching its "Windows Live" branding, it seemed plausible that it might also be considering re-branding its "Windows Azure" brand for its cloud services.
As a result, a letter sent to by Microsoft to its cloud services customers about a set of changes to be introduced into the billing system for cloud servies was interpreted to mean mean that Microsoft was moving in on the Azure brand name as the reason its cloud service hadn't been quite as successful as it hoped. See: Microsoft: We have 'high tens of thousands' of Azure customers
The situation has been confused, causing the usually reliable Mary-Jo Foley to updated her original article on Zdnet twice to clarify that name changes including "Windows Azure Compute" becomes "Cloud Services," and "SQL Azure" replaced by "SQL Database" are confined to the billing portal and are in no way a reflection of any mistrust in the Azure brand itself.
The main reason for the revisions, as the response from Microsoft points out, is that the change was needed to emphasize the nature of Azure as a top level brand. The Windows Azure Twitter account posted the following:
"Per our recent customer letter, we r simplifying service naming in billing statements. this doesn't effect the Windows Azure name or brand"
This is all very reasonable - of course dropping the use of a name at the point of billing for a service has no effect on the brand image.
As others have speculated, either this is a step towards getting rid of the Azure brand, or it is something more considered and subtle. If you take a look at the effect of the re-namings it is as if Microsoft had suddenly decided to call a spade a spade:
AppFabric Cache becomes just Cache
Windows Azure Storage becomes just Storage
SQL Azure becomes SQL Database
and so on.
Perhaps this is a way to make it easier for customers to figure out what they are paying for. Perhaps it is a way to let them make the connection between the server facilities and the equivalent cloud facilities. Who knows?
What is clear is that we all perceive Microsoft as being in a "rip it up and start over" frame of mind and this isn't good.
In this particular case a quick poll of the office revealed that it seems that Microsoft might do better in giving up on the Azure brand. After all it doesn't say "cloud computing" clearly enough for most people. In addition the potential customers who checked it out in the early days still equate Azure with something like a way to host ASP.NET websites. Azure may be more now, and it may be developing into something that is more like "Infrastructure as a Service", but getting people to take a second look at its name might help.
More Information
Microsoft to eliminate its Azure branding in billing portal
Related Articles
SQL Server 2012 and Second Preview for Hadoop for Azure
Azure Outage - Date Arithmetic Details
Amazon's Cloud Comes To Windows Phone
Summer SALE Kindle 9.99 Paperback $10 off!!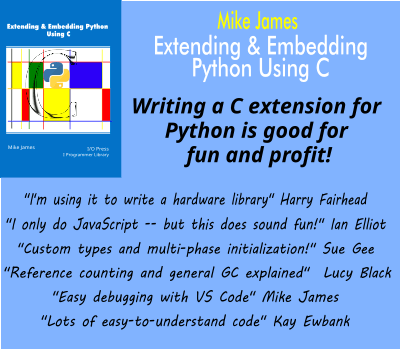 Comments
or email your comment to: comments@i-programmer.info
To be informed about new articles on I Programmer, subscribe to the RSS feed, follow us on Google+, Twitter, Linkedin or Facebook or sign up for our weekly newsletter.
---
Apache Pinot 1.0 Released
26/09/2023
Apache Pinot 1.0 has been released. The real-time distributed OLAP datastore has been purpose-built for low-latency, high-throughput analytics.
---
Flutter 3.13 Improves Impeller
28/08/2023
Flutter 3.13 has been released with improvements to Impeller, Flutter's new graphics renderer. The new version also has new Engine APIs for foldable devices.
More News
Last Updated ( Wednesday, 09 May 2012 )