Microsoft Phases Out XNA and DirectX?
Written by David Conrad
Thursday, 31 January 2013
It is reported that Microsoft has sent an email to DirectX/XNA MVPs which informs them that they are no longer needed because XNA and DirectX are no longer evolving. What does this mean? If you don't need MVPs then presumably you anticipate nothing to support in the future.
According to Promit Roy, a technical lead at Action Equals Reaction Labs and ex-Microsofty (on his personal blog), the email says:
"The XNA/DirectX expertise was created to recognize community leaders who focused on XNA Game Studio and/or DirectX development. Presently the XNA Game Studio is not in active development and DirectX is no longer evolving as a technology. Given the status within each technology, further value and engagement cannot be offered to the MVP community. As a result, effective April 1, 2014 XNA/DirectX will be fully retired from the MVP Award Program."
To most programmers the fact that XNA Game Studio is not evolving is not a great shock. The fact that XNA has been left out of WP8 and other development environments was the writing on the wall.As far as desktop development under Windows goes XNA has never really been a success but as a way to create XBox games it is essentially the feeder for Xbox Live Indie games. Perhaps Microsoft has an replacement for XNA Game Studio or perhaps this marks the end of XBox Live Indie games.
The real shock is the statement that DirectX is no longer being developed. DirectX includes Direct2D/3D which is Microsoft's star graphics technology. It even dumped Silverlight on WP8 in favour of DirectX and it is the key display technology on Windows 8.
One source of confusion is that, while the name DirectX still means the complete bundle of technologies to most programmers, it could also be interpreted as applying only to the many DirectX non-graphics related technologies. These include DirectSound and DirectShow, both of which have been more or less ignored by Microsoft, if not by programmers, for some years. Although the status of some of these technologies has already been made clear, for example DirectSound is being replaced by XAudio2 and DirectMusic is already deprecated, it isn't easy to find out what Microsoft intends overall, or in any particular case.
It might be that Direct2D/3D is actually the star, and DirectX and its name, which harks back to the days of ActiveX technology, is for the scrap heap. Perhaps it means that Direct2D/3D is now such an integral part of Windows that it is no longer to be regarded as a separate technology.
However, if the email is valid and authoritative it seems that Microsoft no longer needs XNA or DirectX MVPs and this means that it doesn't think that there will be developer communities which need such support.
It is important that Microsoft explains what the future of XNA and the many DirectX technologies are. Programmers have been having to guess what frameworks to base their future on for too long.The supposed turmoil in Microsoft should not spill over into its developer community.
We need clarity.
More Information
Related Articles
Silverlight is dead, long live Silverlight?
The War At Microsoft - Managed v Unmanaged
OpenGL Faster Than DirectX - Or Is It?
To be informed about new articles on I Programmer, install the I Programmer Toolbar, subscribe to the RSS feed, follow us on, Twitter, Facebook, Google+ or Linkedin, or sign up for our weekly newsletter.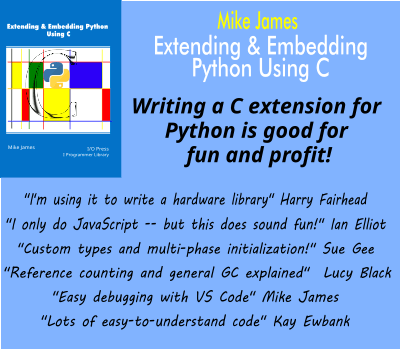 Comments
or email your comment to: comments@i-programmer.info
---
Next.js 14 Adds Turbopack
02/11/2023
Next.js 14 has been released with a new turbopack and stable server actions. The updated version was announced at the annual Next.js Conf, where the team described Next.js 14 as their most focuse [ ... ]
---
F# 8 Makes Code More Uniform And Performant
23/11/2023
Microsoft has released the latest version of F#, with changes the team says makes F# programs simpler, more uniform and more performant. The new version also has faster project compilation and upgrade [ ... ]
More News
Last Updated ( Saturday, 02 February 2013 )