Facebook Releases AI Mapping Tools
Written by Alex Denham
Thursday, 25 July 2019
Facebook has released a collection of map-editing services and tools called Map with AI. The collection has been developed in conjunction with OpenStreetMap and includes an editor interface, RapiD, which can be used to review, verify, and adjust the map as needed.
The system uses artificial intelligence to predict features on high-resolution satellite imagery. The idea is that you take a map, use RapID to identify things that are likely to be roads, say, and those can then placed onto the map.
The announcement falls into two parts. There's the free-to-use Map With AI service, which includes access to AI-generated road mappings in Afghanistan, Bangladesh, Indonesia, Mexico, Nigeria, Tanzania, and Uganda, with more countries rolling out over time.
In addition, Facebook is releasing an AI-powered mapping tool, called RapiD, to the OpenStreetMap (OSM) community. OpenStreetMap is a community-based effort to create freely available, editable maps of the world. RapiD is an enhanced version of the existing OSM editing tool iD, and is designed to make adding and editing roads quick and simple for anyone to use; it also includes data integrity checks to ensure that new map edits are consistent and accurate.
Behind the scenes, the software is based on a deep neural network (DNN) segmentation model. The actual output from the tool is an enhanced satellite image giving the probability that each pixel is part of a road. Bright magenta means there is high confidence of the pixel being a road, and transparent means there is low confidence. In the image below, the green roads have been entered manually by members of the OSM community, while the magenta roads have been automatically entered using RapiD.
The problem is that roads look very different depending on where in the world they are, whether they're obscured by trees, and can be confused with features such as dry riverbeds or field walls.
To handle these challenges, the Facebook AI team built a 34-layer DNN model, which can recognize roads on satellite images around the globe with a resolution of roughly 2 square feet per pixel.
The development team at Facebook say they used this system to map all the previously unmapped roads in Thailand in OpenStreetMap. Despite there being more than 300,000 miles of unmapped roads, the team was able to complete this project in 18 months, less than half the time it would have taken a team of 100 mapping experts to do it manually.
Facebook says that, as with the company's population density maps project, maps produced using RapID will be publicly available as a resource for disaster response, urban planning, and development projects.
More Information
Related Articles
Google Maps API Changes Billing Rules
Facebook Roadmap For Connectivity, AI and VR/AR
Facebook Shares Deep Learning Tools
Facebook Open Sources Detectron Object Detection
Facebook's New AI Lab In Montreal
To be informed about new articles on I Programmer, sign up for our weekly newsletter, subscribe to the RSS feed and follow us on, Twitter, Facebook or Linkedin.
---
DataCamp For Hands-On Learning
29/10/2020
DataCamp, the course provider with its focus firmly on data science, has a new logo and a whole new look. It's a good time to see what it has to offer businesses and individuals.
---
Uno Extends Linux Support
09/11/2020
There's an updated version of Uno that includes Linux and Windows 7 support using a new Skia rendering backend. Uno can be used to write C# and XAML once to create an app that will run on Windows, And [ ... ]
More News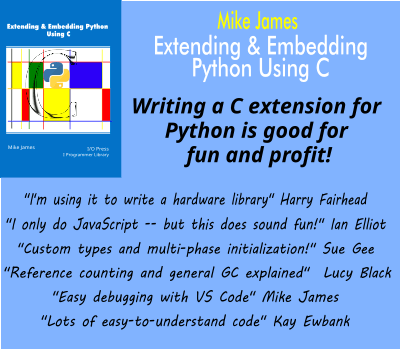 Comments
or email your comment to: comments@i-programmer.info