Chrome Hacked Twice at CanSecWest
Written by Alex Armstrong
Thursday, 08 March 2012
A French team successfully attacked Google's Chrome Browser on Day 1 of thePwn2Own competition and a Russian student bypassed the Chrome sandbox to win $60,000, a top prize in the Pwnium contest.
Chrome, which had previously proved to be invulnerable at the annual Pwn2Own contest held in conjunction with CanSecWest in Vancouver, was the first browser to be hacked this year and was exploited within the first five minutes of the contest.
The successful attack was made by a team from VuPen Security. Team leader Chaouki Bekrar, VuPen's co-founder and head of research, said
We wanted to show that Chrome was not unbreakable. Last year, we saw a lot of headlines that no one could hack Chrome. We wanted to make sure it was the first to fall this year,
He explained that his team worked for about six weeks to find the vulnerabilities and write the exploits.
"We had to use two vulnerabilities. The first one was to bypass DEP and ASLR on Windows and a second one to break out of the Chrome sandbox."
Declining to disclose if either of the exploits targeted third-party code in the browser he said:
"It was a use-after-free vulnerability in the default installation of Chrome [which] worked against the default installation so it really doesn't matter if it's third-party code anyway."
Later in the day Chrome fell again, this time in Google's own Pwnium contest, which as we reported last month was set up as an alternative competition. The successful hack into a fully patched Windows 7 machine (64-bit) used remote code execution and came from Sergey Glazunov, a Russian university student who regularly finds and reports Chrome security holes.
In a post on Google+ Sundar Pichai, Google's Senior VP of Chrome wrote:
Congrats to long-time Chromium contributor Sergey Glazunov who just submitted our first Pwnium entry. Looks like it qualifies as a "Full Chrome" exploit, qualifying for a $60k reward. We're working fast on a fix that we'll push via auto-update.
Justin Schuh, a member of the Chrome security team, Glazunov's exploit was specific to Chrome and bypassed the browser sandbox entirely and admitted that the exploit "could have done anything" on the infected machine.
"It was an impressive exploit. It required a deep understanding of how Chrome works. This is not a trivial thing to do. It's a very difficult and that's why we're paying $60,000."
Both Pwn2Own and Pwnium have two more days to run so there may be more successful hacks of Chrome and other browsers.

Related Articles
Google Offers $1 million for Chrome Hack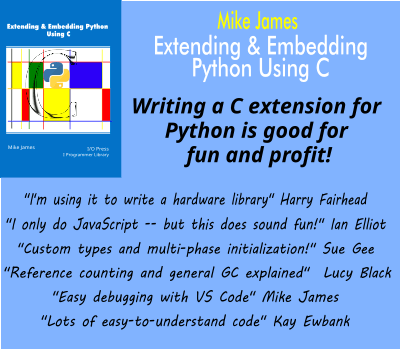 Comments
or email your comment to: comments@i-programmer.info
To be informed about new articles on I Programmer, subscribe to the RSS feed, follow us on Google+, Twitter, Linkedin or Facebook or sign up for our weekly newsletter.
---
VS Code Gets Better At Make C/C++
06/12/2023
VS Code is a "go-anywhere, work-with-anything" dev system. However, not all languages are created equal and build systems for C/C++ are particularly challenging. The latest VS Code does something to m [ ... ]
---
Apache Arrow Adds New View Data Types
27/11/2023
Apache Arrow 14 has been released with new view data types for columnar formats, and a wide range of other improvements.
More News
Last Updated ( Thursday, 08 March 2012 )