More Professional Data Science Training
Tuesday, 27 September 2016
MIT Professional Education is launching a new online Data Science course next week. This adds to the existing range of options available to those in the data science field who want a credential that can help further their careers.
As a discipline Data Science is among the latest and the one that is trending. Eighteen months ago the label was so new that it needed the explanation provided in What is a Data Scientist and How Do I Become One? Since then we have reported on many more options for acquiring data science skills for different audiences at different levels.
The new 6-week MIT course Data Science: Data to Insights starting on October 4, 2016 is a paid online course, costing $575. Created in conjunction with the MIT Institute for Data, Systems, and Society (IDSS) it is aimed at a wide audience from technical and business managers to data science enthusiasts:
This course is designed for data scientists and data analysts, as well as professionals who wish to turn large volumes of data into actionable insights. Because of the broad nature of the information, the course is well suited for both early career professionals and senior managers.
The course description gives an idea what to expect. It sets the scene with:
Ninety percent of the world's data was created in the past few years. Faced with overwhelming amounts of data, organizations are struggling to extract actionable insights.
[The course] provides an introduction to fundamental principles and addresses a broad range of questions, for example:
What should I know about the latest trends in machine learning?
How do I conduct hypothesis testing using my data?
How can I extract preferences from customer data?
How can I understand interactions networks using graphical models?
How do I assess performance of my prediction algorithms?
Assessment is by multiple choice questions and successful completion with a grade of at least 80% earns both a Certificate and 1.3 CEUs (Continuing Education Units).
If you are looking for something that goes further and deeper and is more practical, there is the Microsoft Professional Degree in Data Science, on the edX platform. We've already taken a look at its curriculum, and Microsoft recently updated the information, announcing it as:
The first program of its kind to offer employer-endorsed, university-caliber curriculum for professionals at any stage of their career. MPD is a Microsoft-led initiative, built on the Open edX on Azure platform, providing professionals with real-world knowledge and hands-on experience to grow their skills in critical fields. The initial curriculum will focus on the Data Science Degree program providing targeted skills and experiences in the rapidly evolving data science industry.
The courses that make up the Data Science curriculum:
are now grouped into four units. Once you've completed the first three, Fundamental (4 courses); Core Data Science (3) and Applied Data Science (3) you can proceed to Unit 4, the final Capstone project, which as previously reported takes the form of a challenge on the Cortana Intelligence platform.
The big changes since we last reported on it is that Registration is now open so you can gather together any certificates you've already earned and graduate with the Microsoft Professional Degree.
If you want a Masters degree this is also an online option with a credential from the University of Illinois, see Coursera Offers MOOC-Based Master's in Data Science
For those looking for a more industry-oriented approach Udacity offers two nanodegrees. We've already reported on its Google-originated Machine Learning Engineer Nanodegree, see More Machine Learning From Udacity. The new addition is the Data Analyst Nanadegree co-created by Facebook and mogoDB. Pitched at Intermediate Level and with an estimated 380 hours of work is comprises 11 projects over the course of which you:
Learn to clean up messy data, uncover patterns and insights, make predictions using machine learning, and clearly communicate your findings.
More Information
---
Vote For The Creepiest Robot
28/05/2023
The IEEE has relaunched its Robot Guide website and wants visitors not only to explore its expanded collection but to decide which robots are the most wanted, the coolest and the best. There's also a [ ... ]
---
Copilot X Star Of Show on Build Day 1
24/05/2023
What do you get if you combine GitHub Copilot with ChatGPT? The answer is Copilot X which is set to revolutionize how we build apps. GitHub CEO Thomas Dohmke showcased it on the opening day of Build a [ ... ]
More News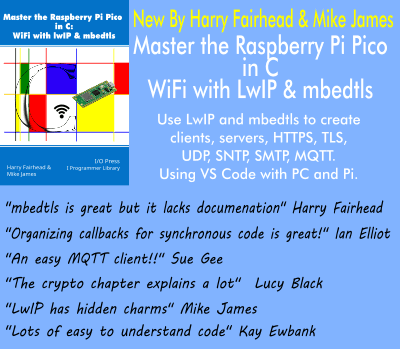 Comments
or email your comment to: comments@i-programmer.info
Last Updated ( Tuesday, 27 September 2016 )