Written by Sue Gee
Wednesday, 28 February 2018
It is 5 years since Code.org first proclaimed its message "Every student in school should have the opportunity to learn to code". Its Hour of Code event has seen exponential growth year on year and even more has been achieved in terms of changing the hearts and minds of politicians and educational policy makers.
Code-org has made regular appearances on this website since our initial report of its launch so I hardly need to repeat that it was founded by twin brothers Hadi and Ali Partovi who already had a track record as entrepreneurs and angel investors which notably included Dropbox.
The campaign was launched with backing not only from Bill Gates and Mark Zuckerberg but also celebrities who provided valuable role models for encouraging the participation of under-represented groups - girls and ethnic minorities - which has from the very start been a major objective.
If you missed the launch video, here it is again:
My commentary at the time now seems overly skeptical. I wrote:
Having high profile attention to the problem is good - but is it enough encourage real change?
Is it enough to simply attempt to raise the profile of programming and its vital role in the economy?
How could it be that programming and computer science has been left out of the curriculum so far? Could it be the fundamental dilemma of those who can do and those who can't teach? After all, if you are a programmer you can earn much more money creating code than teaching code.
The solution might be the age old oil that out smooths all problems - money.
Money has undoubtedly played a part in Code-org's success and in his post Dedicating Our 5 year Anniversary to our Partners, Hadi Partovi thanks donors including Amazon, Facebook, Google, Infosys, and Microsoft.
It seems I wasn't the only one to express doubt over what could be achieved. Partovi writes:
When we launched Code.org five years ago, everybody cautioned that changing public education was impossible. It was unthinkable to imagine that within just ten months we'd win the support of the President of the United States. It was unthinkable to imagine that almost 1 million teachers would sign up to teach computer science on our platform, or that over 11 million girls would begin coding on Code.org — ending a 20-year decline in female participation in computer science. In just five years, the impossible has become reality.
In its 2017 Annual Report, Code.org refers to the success it has achieved since the first Hour of Code held in December 2012.
In just 4 years, 25 countries, 40 U.S. states, and almost 200 U.S. cities and school districts have announced plans to expand access and diversity in computer science as part of primary and secondary education; over 72,000 U.S. teachers have attended Code.org workshops to teach computer science; a whopping 750,000 teachers have begun using Code.org to teach computer science classes to over 25 million students worldwide; diversity in computer science classrooms has improved for four years in a row; and the Hour of Code has surpassed 500 million served – reaching one out of every 10 students on the planet. Lastly, starting with President Obama in 2013, Code.org and our partners have recruited 9 Presidents and Prime Ministers to host events or record videos to inspire millions more to join this teacher-powered movement.
With regard to addressing the issue of diversity in computer science, in 2017 its presented pie charts that reveal that Code.org classrooms are far more balanced across gender, race and socioeconomic status:
It also noted the milestone achieved during the year - over 10 million girls have accounts on its Code Studio platform. The report comments:
Of course, creating an account isn't the same as actively learning, but over half of these girls were actively coding in the last school year, mostly in grades 1-8. If only 1% of our active female learners continue to study CS in university, they would outnumber the gender gap that exists today!
Code.org has been instrumental in changing education policies in 40 states, but can't take all the credit. In the 5th anniversary blog post Hadi Partovi acknowledges the College Board and between them the the two organizations have had an impressive impact. The College board recently reported on the success of its new AP (Advanced Placement) Computer Science Principles exam which almost doubled the number of students who had access to advanced computer science education in US high schools year on year.
According to the College Board press release:
In 2007, 20,041 students took an AP Computer Science exam, and by 2016 that number had only grown to 57,937; but in 2017, after just one year, that number rose to 103,797 unique students.
As these charts from Code.org make dramatically clear the introduction of the new exam more than doubled the number of females who took an AP Computer Science exam and had the same effect on those from underrepresented minorities - i.e. Hispanic/Latino, Black/African American, and rural students.
In view of this impressive growth the College Board wants high schools to make it mandatory for students to take computer science before they graduate. The non-profit has offered:
to invest serious resources in making this viable.
This can be counted as the latest in a series of developments that has been inspired, at least in part, by the Code.org campaign. Confining attention to the United States it adds to Computer Science becoming an official STEM subject in 2015 and President Obama's Computer Science for All initiative to expand access to K-12 computer science education.
So congratulations are indeed due to Code.org for having so much impact in just 5 years.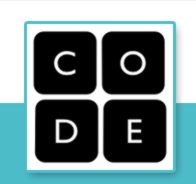 ---
AWS Lambda Adopts Java 21
27/11/2023
AWS Lambda functions can now use all the new and useful language features as well as performance improvements introduced in Java 21 as part of the Amazon Corretto JDK implementation.
---
Call For Code Winners Announced
08/12/2023
The winners of the 2023 Call for Code competition have been announced, with prizes going to team AGNO, Phyto and team Synergy Squad, all of which used technologies like IBM watsonx and [ ... ]
More News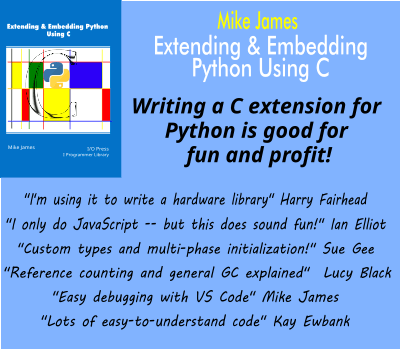 Comments
or email your comment to: comments@i-programmer.info
Last Updated ( Wednesday, 05 September 2018 )