Udacity Withdraws Jobs Guarantee
Written by Sue Gee
Tuesday, 17 April 2018
Udacity's Nanodegree Plus option, in which the Plus was that graduating students would be helped to get a job within 6 months of graduating or receive a full refund of what they had paid for tuition, has been quietly dropped. So too has the offer of half your tuition back for graduating within 12 months.
Udacity usually draws attention to its news - as for example with its new offerings in artificial intelligence announced last month and its Flying Car Nanodegree program launched in September 2017.
However, it has been rather quiet about changes in its pricing policy and the fact that it no longer makes any money back promises.
The number and range of Udacity's Nanodegree programs has expanded but the focus on becoming "Job Ready" is unchanged. What has changed is the Nanodegree "Plus" option, announced by Sebastian Thrun, Udacity's high-profile co-founder, is no longer available.
In his January 2016 email to Udacians, i.e those signed up to past or current courses, Thrun wrote:
At Udacity, we believe the ultimate objective of your education is a job you love. By guaranteeing this, we hold ourselves to the highest possible standard. You've made the commitment to advance your career and improve your life. We will match this commitment step for step ... Now, we are prepared to guarantee that the skills you learn will earn you a job.
This guarantee extended to four of Nanodegree programs - although only in the US initially.
Nanodegree
Expected to take
(Minimum 10hrs per week)

Android Developer

6 - 12 months
iOS Developer
6 - 9 months
Machine Learning Engineer
10 - 12 months
Senior Web Developer
9 - 12 months
Students who opted for the nanodegree Plus paid a greater monthly fee - $299 rather than $199 - and in return received enhanced services for job preparation and placement with Udacity's Career Adviser and Career Concierge services with the guarantee that a graduate of the Plus program who doesn't get a job within 6 months of graduating or receive a 100% tuition refund.
In fact the idea that you were provided with a service to help you into a job was a bit misleading and qualify for the refund the graduate was expected to make a minimum of three job applications each week and track all application submissions. Perhaps the most troubling proviso in the small print is that the graduate should not refuse any job offers.
Attractive as it sounded this type of guarantee has far too many ways of going wrong - both from the point of view of the graduate and from the point of view of the employer. Udacity had recruited some impressive partners including Google, AT&T and Facebook and to judge from success stories that have appeared online some graduates have landed their dream jobs.
For whatever reason Udacity stopped accepting new enrollments into the Nanodegree Plus program in December 2017, and the program will come to a complete end in June. Asked why it was ending the Nanodegree Plus program and its job guarantee, Udacity said in a statement that:
"To scale our career services globally, we're no longer enrolling students in Nanodegree Plus programs. We're taking the best of what we've learned from this limited U.S.-only program and are working to extend those services across all of our career-ready Nanodegree programs worldwide"
maintaining it was:
"focused on connecting learning to jobs for all our students."
Udacity's other money-back incentive - 50% tuition refund if students finished a Nanodegree within a year - has also been dropped, and monthly subscription pricing appears to be being phased out. The recent crop of Nanodegrees, and ones that have undergone a recent refresh, now have a fixed cost leaving only some long-lasting Nanodegrees, such as Front-End Web Developer with a monthly subscription. Android Developer now has a monthly fee or an one-time upfront fee that is likely to be cost effective unless you can complete the Nanodegree very quickly - the two are equivalent if you finish in 6 months. While the website suggests you can complete the program in 8 months studying 10 hours per week, but having followed the progress of Nikos Vaggalis, who has now successfully graduated the program after 12 months of dedicated study this seems optimistic for anyone who has to combine study with the demands of work and family.
Moving to a fixed price without any incentive to rush your study seems entirely justified. The previous pricing model put students under unnecessary time pressure and encouraged taking shortcuts. Far better to adopt a slower pace and take a breather when life gets in the way.
More Information
Related Articles
Nanodegree Plus Offers Guaranteed Jobs
Insider's Guide To Udacity Android Developer Nanodegree
Udacity Announces School of AI
Udacity Launches Flying Car Nanodegree Program
To be informed about new articles on I Programmer, sign up for our weekly newsletter, subscribe to the RSS feed and follow us on Twitter, Facebook or Linkedin.
---
Microsoft Windows Announced 40 Years Ago
12/11/2023
Although it didn't launch until 1985, Microsoft Windows was announced in November 1983. It signaled the move for users from the command line to a GUI environment, something that some programmers still [ ... ]
---
GitHub Announces AI-Powered Changes
09/11/2023
GitHub has announced changes to its platform that will use AI "in every step of the developer lifecycle". The intention is to make natural language become the universal programming language. The annou [ ... ]
More News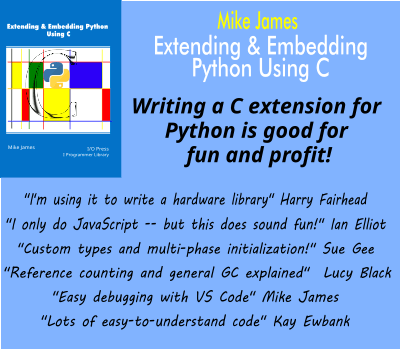 Comments
or email your comment to: comments@i-programmer.info
Last Updated ( Monday, 27 August 2018 )