Fully Online edX Masters Programs
Written by Sue Gee
Tuesday, 23 October 2018
Earlier this month edX announced that starting next fall it would offer fully online Master's degrees, including ones related to computer science and data science. Some of them build on existing MicroMaster's programs providing "stackable credentials" along the way.
In his blog post making this announcement Anant Agarwal, CEO of edX writes:
The Master's degrees on edX come at a time when the workplace is changing more rapidly than ever before. Employers are in need of highly-skilled talent, especially in fields most impacted by advances in technology.
We built these programs for you, our learners, so that you can earn a top ranked graduate degree, at a disruptive price, in a flexible way.
His post included the information that the average Master's graduate increases their salary by $17,000 per year, yet the average Master's degree costs between $30,000-$120,000. The cost of a Master's degrees on edX is planned to be between $10,000-$23,000, making it a realistic proposition for many more individuals.
Agarwal also notes the way in which the new Master's programs builds on the edX MicroMasters® program, which we have previously introduced, see Statistics & Data Science MicroMasters on edX. He writes:
Similar to how a MicroMasters program can stack into an on-campus Master's degree, a MicroMasters program can also stack into a fully online Master's program. This allows you to start engaging with Master's level curriculum right away in order to determine if both the online learning experience and the subject matter are a fit, before the Master's application deadline. Taking the MicroMasters program first can also help to strengthen your Master's degree application. Further, the MicroMasters program is a valuable career transformation tool on its own, providing you with valuable standalone skills and credentials, and recognized by industry leaders for real career relevancy.
All the new edX-based offerings come from top-rated universities and are promised to be as rigorous as campus-based equivalents. For us the most relevant is the Master of Science in Computer Science from the University of Texas at Austin. It consists of 10 courses to be studied over a period between eighteen months t to 3 years at a cost of $10,000.
Others of interest are the Master of Data Science from the University of California comprising 10 courses to be studied over 1 to 3 years at a cost of $15,000 and two offerings from the Georgia Institute of Technology: Master of Science in Cybersecurity, which consists of 10 courses over 2 to 3 years at a cost of $9,920 and Master of Science in Analytics, which consists of 11 courses over 1 to 3 years at a cost of $9,900. It is described as a deep dive into analytics in which students choose from 3 specialized tracks:
Analytical Tools
Business Analytics
Computation Data Analytics
More Information
Related Articles
---
Nematode Worm Parks A Car
24/10/2018
OK, the headline is a bit over the top, but does the slightly more accurate - "12 neurons from a nematode worm parks a car" sound any less so? C. elegans is very definitely the pin-up worm of the AI c [ ... ]
---
Mapbox Visual for Microsoft Power BI Upgrades Visualizations
16/10/2018
The Mapbox plugin for Power BI has been upgraded with support for 3D extrusions on fill maps and better handling for shape filters.
More News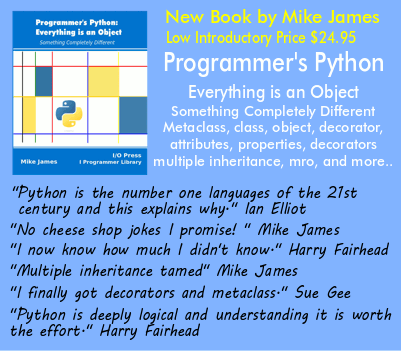 Comments
or email your comment to: comments@i-programmer.info
Last Updated ( Tuesday, 23 October 2018 )