Summer Hackers Program - An Opportunity For Women
Written by Sue Gee
Sunday, 24 March 2019
Lambda School is partnering with Y-Combinator founder Jessica Livingston to help more women in the US learn how to program, and ultimately to increase the number of women startup founders.
Last year, female founders received only 2.2 percent of the $130 billion in venture money invested in the United States. It is this state of affairs that Jessica Livingston hopes to address by offering awards of $9,000 to help 40 women learn to program with Lamba School's Summer Hackers Program, a 15-week immersive online course.
Selected applicants will also benefit from free tuition courtesy of Lamda and, unlike its normal model, there will be nothing to repay. To qualify for the program you must be a new applicant to Lamda School, identify as a female, be over 18 years old, living in the US, and able to attend all classes from May 28th to September 3rd.
The Summer Hacker's Program is on Full stack Web Development. Weeks 1 to 5, will focus on web foundations, including HTML, CSS, JavaScript, Git, and UI Principles. Weeks 6 to 10 will focus on web application development, such as React, Redux, React Router, HTTP/Ajax, and Functional Programming Techniques. Finally, in weeks 11 – 15, students will shift gears to focus on backend development, including Node.js, Express, SQL, SQLite, PostgresSQL, Authentication, OAuth, and Herok. The curriculum is designed to provide the real-world, career-oriented skills you'll need in a future career, and promises instant, one-on-one help whenever you need it.
In a blog post Why I Started the Summer Hackers Program, Jessica Livingston explains that not being able to program:
might be the worst bottleneck for otherwise promising female founders.
Livingston thinks that founders don't necessarily need to be good enough at programming to build the final version of their product, but they need to know enough to judge and collaborate with potential cofounders, and perhaps to build a prototype, something that can be learned in the span of the summer break and continues:
As with the Summer Founders Program (the original name of Y Combinator's program) back in 2005, I'm testing a hypothesis. I'm hoping this will broaden the pipeline of female startup founders. I have no idea how much impact it will have, and it could take several years to know. But I know what a problem it is when founders can't program, and I know Lambda School can teach people to program, so this seems worth trying.
In another post she clarifies:
And though my ultimate goal is to increase the number of female startup founders, this offer is not limited to women who plan to start startups. It's open to any woman in the US who wants to learn how to program.
There have been repeated initiatives to address gender inequality in software development and this one may seem to be on too small a scale to have much impact. However if it can help overthrow the ingrained bias against women in tech it is a worthwhile investment for the future.
It is an experimental program so let's hope we see it succeed and expand in future.
Meanwhile Lambda School offers an attractive deal to anyone wanting to make it into a programming career as it offers online tuition that is free until you get a job paying $50k or more.
There are several tracks in its full time 9-month program, which can also be followed on a part time basis spread over 50 weeks:
Full Stack Web
iOS development
Android developement
Data Science
UX Design
It also offers free introductory courses, intended as precourse work, on the first four of these topics to anyone who completes an application.
The tuition options available to students depend on where students are based:
For US citizens:
$0 up-front + 17% of salary for 2 years, with a maximum of $30K.
For EU/UK citizens:
$0 up-front + 10% of salary for 4 years, capped at a maximum of £25k GBP / €27.5k EUR
Or for all students:
$20k USD / £16k GBP / €18k EUR up-front + no income-based repayment
Lamda School recently announced a pilot program offering living stipends of $18,000 ($2,000 per month) to current and prospective students in the US - but these are to be repaid as 10% of salary for 5 years.
Lambda School students also benefit from career services. These will also be available to participants in the Summer Hackers Scholarship Program if they opt to complete the CS and Labs portions of Lambda School. Tuition for these units will be free to any woman who wants to continue beyond the 15-week summer break period and sounds like a very attractive option.
Applications
for the program opened on March 22nd and close on April 1st,
Related Articles
Women In Tech - Towards Gender Parity
Celebrating International Women's Day 2016
Visualizing the Gender Gap in Computer Science
AI Goes Open Source To The Tune Of $1 Billion
To be informed about new articles on I Programmer, sign up for our weekly newsletter, subscribe to the RSS feed and follow us on, Twitter, Facebook or Linkedin.
---
KDevelop Improves C++ Support and Keeps Abreast of Python
06/02/2020
KDevelop 5.5 has improved support for C++, PHP and initial support for Python 3.8. KDevelop is a free IDE for the KDE platform on Unix and Linux. It focuses on support for C++, Python, PHP and JavaScr [ ... ]
---
Over $21 Million In Google Bug Bounty
13/02/2020
In the decade since the launch of its original Chrome-focused bug bounty program, Google has paid out more than $21 million to security researchers with 2019 seeing a record of $6.5 million in r [ ... ]
More News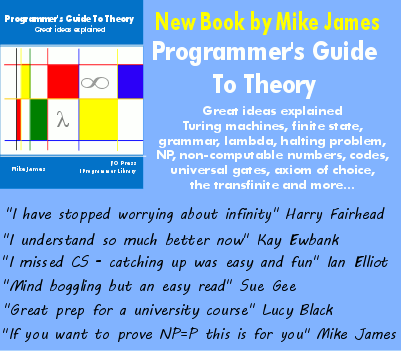 Comments
or email your comment to: comments@i-programmer.info
Last Updated ( Sunday, 24 March 2019 )