Moving Towards Equality On International Women's Day 2020
Written by Sue Gee
Sunday, 08 March 2020
As you may have noticed from the Google Doodle, today is International Women's Day. This year's theme is #EachforEqual and focuses on achieving gender equality, an issue that is very important for the IT industry.
International Women's Day already has a long tradition.It first emerged from the activities of labour movements at the turn of the twentieth century in North America and across Europe. However it has only been widely observed since 1977 when the United Nations General Assembly invited member states to recognize March 8 as the day for women's rights on which:
women are recognized for their achievements without regard to divisions, whether national, ethnic, linguistic, cultural, economic or political.
The International Women's Day 2020 campaign theme is #EachforEqual:
We can actively choose to challenge stereotypes, fight bias, broaden perceptions, improve situations and celebrate women's achievements.
International Women's Day seems a good time to visit the Global Gender Gap Report 2020. Published annually by the World Economic Forum, this benchmarks progress towards gender parity in four dimensions: Economic Participation and Opportunity, Educational Attainment, Health and Survival and Political Empowerment. While in terms of education gender parity has been full achieved in 40 of the 153 countries ranked, the sobering conclusion of this report is that it will take another 99.5 years, i.e. until 2120, to achieve overall gender parity.
This year's report examines gender gap prospects in the professions of the future and reveals that the greatest challenge preventing the economic gender gap from closing is women's under-representation in emerging roles. It highlights cloud computing, where just 12% of professionals are women, and Data and AI which does rather better with a 26% female share.
The report states:
To address these deficiencies, workforce strategies must ensure that women are better equipped (in terms of improved skills or reskilling) to deal with the challenges and take advantage of the opportunities of the Fourth Industrial Revolution. Diverse hiring is another area for improvement (reflecting the current situation that sees gender parity in an in-demand skillset but not equal representation), along with creating inclusive work cultures.
The gender gap in the software industry is a topic that we repeatedly return to. In its 2019 survey of professional developers, Stack Overflow found that only 10% of respondents were women, a figure which accords with other estimates. However this does seem to be a changing situation. According to the 2018 Women In Tech report from HackerRank, women now represent the majority (53%) of new CS grads and of junior developers entering the workforce providing some optimism that the gender gap in terms of overall numbers of men and women in the industry could shrink,
The depressing statistic from the same report is that women are far more likely to be in junior positions than men and that over 20% of women over the age of 35 are still in junior positions which is 3.5 times more than men.
However, when you look at the two younger age groups the multiplier isn't so severe - 1.8 for this aged 25-34 and just 1.1 for those younger than 24, putting them almost a par with their male counterparts: Again this provides optimism for the future.
---
Perl Dancer2 Web Framework Updated
06/11/2023
Despite the project going back to 2009, the just announced release is 1.0.0. Let's look at this milestone release, adopting a retrospective attitude. Of course, we are talking about Dancer2 [ ... ]
---
Google Resumes Transition To Manifest V3
17/11/2023
Google has resumed the planned deprecation of Manifest V2, giving notice to Chrome extension developers that Manifest V2 extensions will be phased out as early as June 2024 in the prestable versions - [ ... ]
More News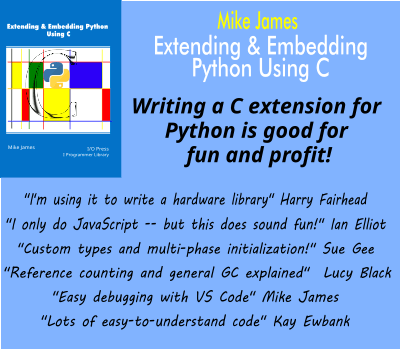 Comments
or email your comment to: comments@i-programmer.info
Last Updated ( Sunday, 08 March 2020 )