Celebrating International Women's Day 2016
Written by Sue Gee
Tuesday, 08 March 2016
March 8 is International Women's Day, something you have probably already noticed from today's Google Doodle. This year's theme focuses on achieving gender equality, an issue that is important to the IT industry.
International Women's Day already has a long tradition.It first emerged from the activities of labour movements at the turn of the twentieth century in North America and across Europe. However it has only been widely observed since 1977 when the United Nations General Assembly invited member states to recognize March 8 as the day for women's rights and world peace on which:
women are recognized for their achievements without regard to divisions, whether national, ethnic, linguistic, cultural, economic or political.
The theme for 2016 is stated on the UN site as:
Planet 50-50 by 2030: Step It Up for Gender Equality
Although 2030 hardly seems am ambitions target for eliminating the gender gap, in 2014 the World Economic forum predicted it would take until 2095 to achieve global gender parity and then became even more pessimistic in the The Global Gender Gap Report 2015 in which it indicated that a slowdown in the rate of progress meant the gender gap wouldn't close entirely until 2133.
This chart taken from the report shows that there is still a significant gender gap for skilled roles and that the situation regarding leadership roles is very disappointing. However there is a glimmer of hope in that parity has already been reached for university students.
As regards computer science education the campaigns we have reported on over recent years, see Visualizing the Gender Gap in Computer Science, do seem to be having an effect and more girls are gaining university credentials and entering the profession. There is still a long way to go to achieve parity however.
To encourage more girls to become the creators of tomorrow Microsoft has released this video for International Women's day:
And Google has, of course, marked the day:
Google says:
for our 2016 International Women's Day Doodle, we wanted to celebrate the next generation of Doodle-worthy women—the engineers, educators, leaders, movers and shakers of tomorrow.
This seems the right attitude to take and let's hope that we can achieve gender parity in time for the girls in the video to realize their ambitions.
---
World Emoji Day Chooses Syringe To Sum Up 2021
23/07/2021
This year's World Emoji Day, celebrated this week, saw the syringe emoji winning the award for the 'Most 2021' emoji, narrowly beating the microbe emoji among voters on Twitter.
---
AdoptOpen JDK Surges Ahead
13/07/2021
The 2021 Edition of the JVM Ecosystem Report is out and reports that Java 11 is now the dominant choice of JDK for both production and development, with Java 15 having a relatively strong foothold.
More News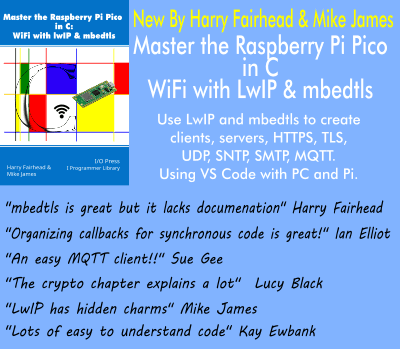 Comments
or email your comment to: comments@i-programmer.info
Last Updated ( Sunday, 08 March 2020 )