Boom Time For Developer Recruitment
Written by Sue Gee
Monday, 17 January 2022
Post-pandemic the demand for programming skills is higher than ever. The pandemic has also had a lasting impact on how and where developers are expected to work, which should please the majority of existing employees as well as new recruits.
The results of a survey of close 14,000 developers and recruiters by CodinGame and CoderPad reveals what can be expected in 2022.
For developers CodinGame provides a challenge-based training platform where programmers can improve their coding skills with fun exercises. On the other side of the fence, CodinGame for Work is an "all-in-one recruiting platform" for tech hiring companies. In 2021 CodinGame joined forces with CoderPad an online resource for live (remote) collaborative coding interviews which enables developers to write, execute and debug code and hosts over 90,000 interviews per month. CodingGame now claims a developer community numbering over 2 million.
One clear finding already widely reported, is that 2022 companies are intending to recruit more developers than in 2021 and this survey also reveals that over half of companies have a larger budget for recruiting developers, suggesting this could be linked to developers demanding higher salaries.
By gathering information from both developers and recruiters the CodinGame/CodingPad survey is able to show where recruiter demand outstrips developer supply. The top skills required in 2022 by recruiters are web development, DevOps and AI/Machine Learning and in all of them they envisage hiring difficulties. In the case of Full-stack and back-end engineer, roles for which there is relatively abundant supply, such high numbers are required this year that recruiters predict that they will struggle. When it comes to more specialized roles in DevOps and Data Science/Machine Learning and AI, the problem is to do with the relative lack of skills.
In common with other surveys, this one found that while university was the most common setting for learning computer programming, over half of respondents learned elsewhere with almost a third claiming to be self-taught using a mix of free online and offline resources.
One trend noted by this survey is a shift towards recruiting from non-academic backgrounds, which has gone from being a rare occurrence to one regularly adopted by almost 4 in 10 recruiters. A related trend was that 57% of recruiters said that they would or might be willing to eliminate CVs from the recruitment process.
The survey also looked at measures to improve diversity. Although less than 30% of respondents said their company proactively sources diverse candidates, just fewer than half of claimed their company's use of skill-based technical assessment tools was a measure that helped achieve diversity and a third said their company implemented equal pay.
An important finding in the context of retaining the workforce they already have is that companies seem eager to plug the skills gap by helping their existing employees acquire the skills required and the survey looked into . Two thirds of recruiters said their companies were actively fostering "upskilling" - helping their employees to acquire new skills that are required. On the other hand only a minority of developers appeared to be aware of this opportunity.
One aspect about which both sides seemed to be in step regards remote working:
We have reported previously on the reluctance on the part of developers to return to the office and this flexibility, together with widespread acceptance of "hybrid" working will be welcomed by most developers.
More Information
CodinGame & CoderPad Tech Hiring Survey 2022
Related Articles
Stick Or Twist - Employers Want You
HackerEarth Finds Sources of Developer Unhappiness
To be informed about new articles on I Programmer, sign up for our weekly newsletter, subscribe to the RSS feed and follow us on Twitter, Facebook or Linkedin.
---
Amazon Working On Olympus LLM
24/11/2023
According to Reuters, Amazon is working on a large language model (LLM), codenamed "Olympus". With, reportedly, 2 trillion parameters, it is twice the size of OpenAI's GPT-4 model.
---
Azure CosmosDB for PostgreSQL Adopts Version 16
20/11/2023
Shortly after version 16 of PostgreSQL was released,
CosmosDB follows suit adopting the new version applicable to production workloads.
More News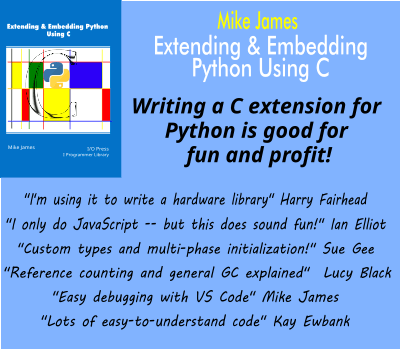 Comments
or email your comment to: comments@i-programmer.info
Last Updated ( Wednesday, 16 February 2022 )