Stanford Online Courses Postponed, Not Cancelled
Written by Sue Gee
Friday, 27 January 2012
The Computer Science courses that should have started this month but were suddenly postponed. Stanford now says that the courses will be going ahead - but the delay may be months not weeks.
Update: These courses are now branded as "Coursera" for more information see Online Computer Science Education for Free.
Stanford was initially silent on the causes of the delay reported in our news item earlier this week and this fueled speculation that there might be something wrong, something deeper than a simple administrative problem.
Now they have responded to our request for more information and the good news for anyone anxious about the courses being offered online and for free by Stanford University professors this semester is that they are not subject to cancellation. Which was a worry expressed by a number of people who had signed up or were thinking of it.
Professor Andrew Ng, whose class in Machine Learning pioneered the methods to incorporate interactive elements such as quizzes, was quick to respond with:
Most of the instructors have already created a lot of course content, and we will launch the classes once we clear up a few final administrative issues.
An official statement on behalf of Stanford University School of Engineering was also issued by Jamie Beckett, Director of Communications and Alumni Relations and it refers to "months" rather than "weeks" as previously suggested:
Stanford does intend to offer the online classes as planned.
We want to ensure that these are high-quality offerings that provide value for students. Unfortunately, the logistics around doing that for so many classes are complex, and it's taking longer than we expected.
We do expect to roll out all of the advertised classes within the next couple of months.
The uptake of these courses may well be causing problems.The email that went out to prospective stdents for NLP (Natural Language Processing) read:
"The good news is that the course is looking great, with some exciting lectures and fun assignments that we're quite proud of, and we're thrilled that over 45,000 of you have signed up!"
The three courses that ran last year, Introduction to Databases, Introduction to Artificial Intelligence and Machine Learning, each had upwards of twenty thousand "advanced track" students who were completing assigments and exam questions. This pressure overloaded the system on frequent occasions, meaning that extra time had to be allowed for homework and exams.
On the other hand the students themselves helped out. Almost as soon as the initial announcement was made of the AI class a reddit group formed and the aiqus forum became an indispensable channel of clarification. Students on all the also helped with translation, enabling them to reach far-flung parts of the world.
One of the most remarkable aspects of the online free course is their inclusiveness, penetrating parts of Africa and Asia, giving disabled students an opportunity to participate on a more equal basis and doing something to redress the male-female balance.
A point is often made that there are very few women developers and that it's important to do something to persuade more of them to take an interest. Well the uptake of these courses show that there is a strong interest. One of the support groups that formed for Stanford course participants last autumn was a women-only Facebook Group initially called AI-Class Systers. Its name is now CompScisters and it is a group specifically for women in the STEM field taking online courses through Stanford and now also the newly launched venture Udacity.
Now it looks as if Udacity's first two free courses could begin before Stanford's. They are an introduction to Computer Science with the goal of being able to build e search engine and an advanced-level class specifically on the topic of Programming a Robotic Car and being Sebastian Thrun, pioneer of the Google Driverless car.
So who will win in this a new race for student numbers?
More Information
Class-Central (not affiliated to Stanford)
Related Articles
Online Computer Science Education for Free
Delay for January Stanford Online Courses
Stanford's Free Computer Science Courses
Sebastian Thrun on Google's driverless car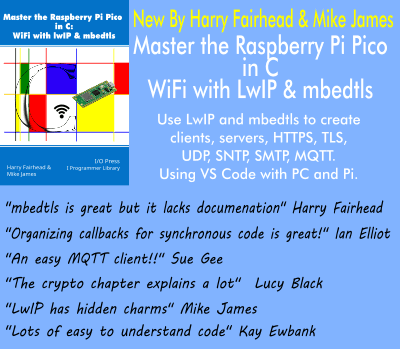 Comments
or email your comment to: comments@i-programmer.info
To be informed about new articles on I Programmer, subscribe to the RSS feed, follow us on Google+, Twitter, Linkedin or Facebook or sign up for our weekly newsletter.
---
Apache CloudStack Adds Edge Zones And Autoscaling
24/03/2023
Apache CloudStack has been updated with a LTS release with a range of new features and improvements including edge zones, autoscaling and a new two-factor authentication framework.
---
Commemorating Jacob Ziv
27/03/2023
The Israeli Computer Scientist Jacob Ziv, co-inventor of the lossless file compression methods that were and still are relied on for storing huge amounts of data in the smallest possible number of bit [ ... ]
More News
Last Updated ( Monday, 06 February 2012 )