Obama Unveils Computer Science for All
Written by Sue Gee
Saturday, 30 January 2016
In his weekly radio address President Obama today said that he will seek $4 billion from Congress to dramatically increase the number of children who have access to computer science classes in school.
His proposal, referred to as the "Computer Science for All" initiative, includes $4 billion in funding for states and $100 million directly for districts to increase access to K-12 computer science education by training teachers and expanding access to instructional materials.
If Congress approves the president's budget request, the $4 billion would be handed out over a period of three years to any state that applies for the funds and has a well-designed plan to expand access to computer science courses, especially for girls and minorities.
The rationale behind the plan is to ensure that students are competitive in a job market that rewards technological know-how.
In his Weekly Address, which can be viewed in this video, President Obama says
Today's auto mechanics aren't just sliding under cars to change the oil; they're working on machines that run on as many as 100 million lines of code. Nurses are analyzing data and managing electronic health records. Machinists are writing computer programs.
In the new economy, computer science isn't an optional skill — it's a basic skill, right along with the three 'Rs.
This isn't President Obama's first move towards incorporating Computer Science into the school curriculum of the United States. In October 2015 he signed into law a bill that expands the definition of STEM to include Computer Science and back in February 2013 we reported on him expressing the opinion:
"I think given how pervasive computers and the internet is now and how integral it is to our economy and how fascinated kids are with it, I want to make sure they know how to actually produce stuff using computers and not simply consume stuff,"

---
Model Your APIs With AWS Smithy
03/10/2023
Smithy is an open source project by AWS with which you can model your APIs, generate code and documentation for clients and servers, as well as other artifacts, in many programming languages.
---
Microsoft And Oracle Announce Oracle On Azure
18/09/2023
Oracle and Microsoft have jointly announced an expanded partnership that will make it easier to run Oracle on Azure.
More News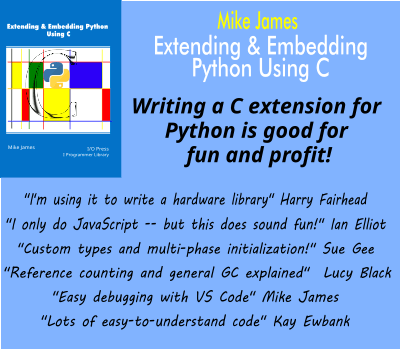 Comments
or email your comment to: comments@i-programmer.info
Last Updated ( Saturday, 30 January 2016 )