Udacity Nanodegree Partnership For India
Written by Sue Gee
Monday, 21 September 2015
Udacity is launching local operations in India in partnership with Google and Tata Trusts, offering 1,000 full Android Nanodegree scholarships and a job fair for graduates and potential employers.
Being worldwide, Udacity's courses are already available in India, but the news announced today at Google's mobile developer conference in Bangalore brings the Nanodegree program closer to home for Indian developers.
According to the launch announcement from Udacity India is one of its fastest-growing countries in terms of student interest.
For this reason, starting this fall Udacity will offer all seven of its Nanodegrees from Front-End Web Developer to iOS Developer to Android Developer with local support and in local currency - Rs 9,800 per month with 50% back on tuition on graduation.
Other statistics in Udacity blog post vindicate its decision to set up local operations in India:
The country boasts the world's second largest developer population with 3 million software developers. With the right resources and focus, India has the potential to have the #1 developer population by 2018. India represents the second largest student base for us at Udacity. Over the last year, we have seen enrollments in India more than double across our free courses and increase 5x for our Nanodegree program.
Launching in India is also in keeping with Sebastian Thrun's original ideal when he founded Udacity in 2012 which he reiterated, saying:
"Our mission at Udacity is to democratize education for everyone to help people get the jobs they dream of.
We are excited to be launching Udacity in India today and honoured to be partnering with Google and Tata Trusts as we bring our Nanodegrees to millions of people in India."
Perhaps the biggest incentive to Indian devs to enroll and get started is the news that graduates of the Nanodegree program will also be invited to a job fair in early 2016 hosted by Google where they can meet Google and other prospective local employers.
And for students who found having to pay for tuition a barrier, there is also the availability of 1,000 scholarships funded by Google and Tata Trusts.
---
Apache Pekko 1.0 Released
07/11/2023
Apache has released version 1 of Pekko, an open source toolkit and runtime simplifying the construction of concurrent and distributed applications on the JVM. Pekko is a fork of Akka and has come abou [ ... ]
---
How High Can Kotlin Go?


22/11/2023




Having entered the Top 20 of the TIOBE Index in September 2023, Kotlin has continued its upward trend. Is it going to break into the Top 10 any time soon? Could it emulate Python and rise to the top?

[ ... ]

More News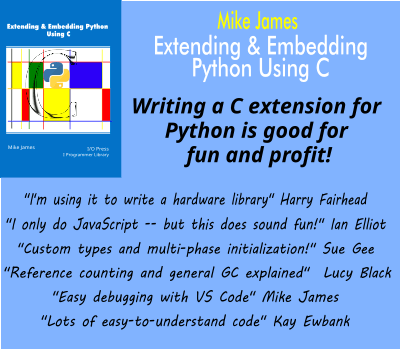 Comments
or email your comment to: comments@i-programmer.info
Last Updated ( Monday, 21 September 2015 )