New Challenge - Create A Better Facebook
Written by Lucy Black
Wednesday, 21 March 2018
With Facebook in the news for having insufficient regard for its users data, a challenge to create a billion-user social network to replace Facebook has been initiated by Launch. Is this a serious proposition?
The premise, and the promise, of the Open Book Challenge is:
Facebook is a destructive force in our society. We'll invest $100,000 to help you build something better.
It's not just one lot of $100K but seven of them as the idea is to pick seven teams to take part in a 12-week incubator.
The money on offer comes from angel investor Jason Calacanis, who is founder and CEO of Launch.co which is organizing Angel Summit 2018, which marks the start of the Launch Incubator.
The site set up specifically for the purpose states:
We are looking to fund seven purpose-driven teams that want to build a billion-user social network to replace Facebook -- while protecting consumer privacy.
We want to invest in replacements that don't manipulate people and that protect our democracy from bad actors looking to spread misinformation.
It also states:
This is not an idea or business plan competition. We are looking for teams that can actually build a replacement, and we will be judging teams primarily based on their ability to execute.
The competition has three stages:
Apply, submitting mission statement, strategy and team members.
20 teams will be selected, on the "ability to execute" as finalists and will spend 60 days in regular communication with Launch.
At end of this period 7 teams will be invited to join incubator on the normal terms of investing $100,000 for approximately 6%. Onsite participation - in the Bay area, San Fransisco, California is mandatory.
The only other information comes from the supplied FAQ:
Is this a competition to see who can simply copy Facebook's current product or a competition to come up with a new, novel way to beat Facebook in the market?
Yes, to both! In order to beat Facebook, we believe the winning team will have to not only build a base functionality that is familiar to users looking to switch, but also provide new experiences that will make users passionate about the new product. It's not going to be easy, but startups never are.
What makes me doubt the viability of this project?
First its sheer size and the size of the infrastructure it requires. Facebook started as a college project over 14 years ago - and achieved its position of world domination quite early in its career. As of Q4 2017 it had 2.2 billion monthly users and it has a revenue that allows it to support users and make a healthy profit.
How much must it cost to run Facebook's servers?
A relatively recent (March 2016) answer to this question on Quora suggests $125 million a month or $1.5 billion a year. While the current Cambridge Analytica crisis has made a significant dent in its stock price it likely to be able to weather the storm.
Quora also has an, admittedly dated, answer to how many software engineers Facebook employs:
Considering that Facebook (product) likes to boast that they have 1 Engineer per 1 million Users, I'd take a wild guess and say that they have about 1000 engineers. Why? Because they have roughly more than 1 billion active users as of their most recent announcement. Most likely, they have a little more but this number is a pretty good ballpark.
Applying the same formula to 2.2 billion users suggests over 2000 developers. You can see why I think the idea of 7 teams collaborating to build a replacement seems unrealistic.
The use of "Open" in the title seems misleading. There's no suggestion that this could be an open source project and it will certainly require revenue, and a lot of it.
Finally, while there's a lot of dissatisfaction with Facebook and its relationship with its users, it is still seeing growth in its usage and however much we complain about it we don't actually leave it. It's far too embedded. Even the OpenBook Challenge uses Facebook for its discussion group. However to judge from its activity, there doesn't seem to be a great rush to join in. It currently has only three members, one of them Jason Calacanis himself.
More Information
Related Articles
Fewer Degrees Of Separation With Facebook
To be informed about new articles on I Programmer, sign up for our weekly newsletter, subscribe to the RSS feed and follow us on Twitter, Facebook or Linkedin.
---
BBC Giving Schools 700,000 micro:bits...
31/05/2023
... why? This raises so many questions on so many levels it is difficult to know were to start. A lesson or a warning for other countries?
---
Spectacular Advances In MicroMouse Performance
04/06/2023
This video charting the history and development of the MicroMouse competition, together with an explanation of the strategies for finding the shortest path, opens with footage from the latest Al [ ... ]
More News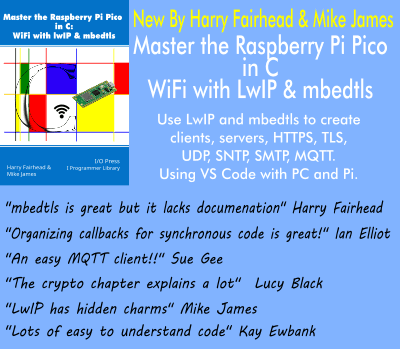 Comments
or email your comment to: comments@i-programmer.info
Last Updated ( Thursday, 03 May 2018 )