6to5 Renamed As Babel - Are You Ready For The Next Gen JavaScript?
Written by Ian Elliot
Wednesday, 18 February 2015
The next version of JavaScript is almost with us, but that doesn't mean it is ready to use. If you want to get started with it, you need Babel.
There is always a lag between the final standardization of JavaScript and its implementation. One solution is to use a language translator which converts the new dialect to the old. Arguably the best known ECMAScript 6 to ECMAScript 5 translator is/was 6to5. However, the open source project had a problem in that it seemed to be a very temporary thing; it would become less important as JavaScript engines that support ECMAScript 6 become the norm. This doesn't represent the general idea of the project, which is to provide a translator for the next version of JavaScript whatever number it is.
The 6to5 name seems even more out of date when you take into account that what was called ECMAScript 6 has just been renamed ECMAScript 2015.
So, rather than commit to a iterative renaming 7to6, 8to7 and so on, or trying to track whatever ECMA called the next version of its Script, the project has been renamed Babel.
Not a particularly good name, as it is already in use by quite a few other projects, but it seems it was a group decision.
The blog post announcing the change of name also records the fact that it has just reached the 500,000 download milestone.
it is also worth noting that Babel seems to support all of the new features in ECMAScript 2015 including generators. This is surprising because many new elements are simply wrappers around existing JavaScript features to make programmers from other languages feel at home - class for example. Generators, on the other hand, seem to be a deeper transformation of the language that should be hard to implement in the the old language.
If you want to try out ECMAScript 2015, or whatever it is called, then Babel, or whatever it is called, seems like a good place to start.
---
Hydra Turns PostgreSQL Into A Column Store
13/11/2023
Hydra is an open-source extension that adds columnar tables to Postgres for efficient analytical reporting. Version 1.0 is generally available.
---
Amazon Working On Olympus LLM
24/11/2023
According to Reuters, Amazon is working on a large language model (LLM), codenamed "Olympus". With, reportedly, 2 trillion parameters, it is twice the size of OpenAI's GPT-4 model.
More News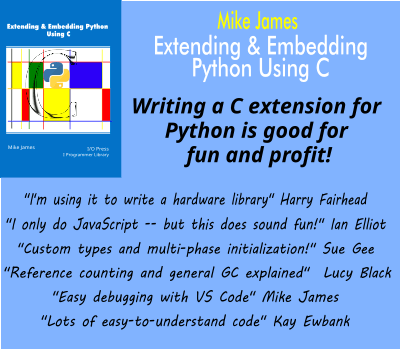 Comments
or email your comment to: comments@i-programmer.info
Last Updated ( Wednesday, 18 February 2015 )