$10 Million Avatar X Prize - The Final Tests
Written by Sue Gee
Sunday, 21 August 2022
Twenty teams of researchers from the robotics industry and university labs across eleven countries are gearing up for the ANA Avatar XPRIZE. The finals take place in November with case prizes of $5 Million, $2 Million and $1 Million for the 1st, 2nd and 3rd teams.
XPRIZE is an educational nonprofit organization which manages large-scale, high-profile, competitions in order to:
"bring about radical breakthroughs for the benefit of humanity".
This contest, sponsored by All Nippon Airways (ANA) opened in 2018 with the challenge being:
to develop a robotic avatar system that bridges space and time to allow a person's consciousness, knowledge and skills to be instantly transported.

For the purposes of this competition, an Avatar System is defined as a physical Robotic Avatar operated by a person which enables the operator to interact within a remote environment in a manner that feels as if they are truly there.
According to XPRIZE founder, Peter H. Diamandis
The ANA Avatar XPRIZE can enable the creation of an audacious alternative that could bypass physical human limitations, allowing us to more rapidly and efficiently distribute skills and hands-on expertise to distant geographic locations where they are needed, bridging the gap between distance, time and cultures.
This idea of telepresence may sound like science fiction but the teams that entered the challenge have found ways to use our current technology to enable avatars to be controlled at a distance and convey the intentions, emotions, and provide true interaction at a remote location.
Examples of how Avatars might help us in the future include:
Providing Care
Avatars could give the experience of your presence and care to anyone instantly, regardless of distance.
Disaster Relief
Avatars could transport critical life-saving skills in real-time to remote, disaster-struck areas where it is too dangerous for humans to go.
Multipurpose Utility
Experts can utilize avatars to provide unique services or rare trade skills for critical maintenance or repairs.
Thirty eight teams qualified for the semi-finals held in Miami, Florida in September 2021. 15 teams were selected at that in-person event but due to Covid restriction some teams were unable to attend (shame they didn't have a spare avatar or two) and a further five teams were subsequently selected. The full list is here and you can see the video presentations of their varied projects.
The Final Tests, which will be streamed live, take place November 4-5, 2022 at the Long Beach Convention Center in Los Angeles.
More Information
Related Articles
To be informed about new articles on I Programmer, sign up for our weekly newsletter, subscribe to the RSS feed and follow us on Twitter, Facebook or Linkedin.
---
The Pi 5 Breaks The Mold
29/11/2023
The Pi 5 is an exciting development bringing even more power for not much additional cost, but it also signals a bigger change in the Pi line-up, obscured by secretiveness.
---
Microsoft Launches SharePoint Embedded
30/11/2023
Microsoft has launched SharePoint Embedded, a new API-only cloud-based file and document management system that can be used by app developers to make use of the Microsoft 365 file and document storage [ ... ]
More News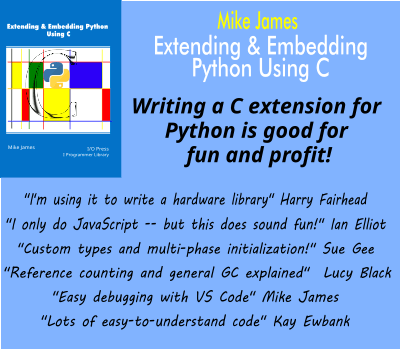 Comments
or email your comment to: comments@i-programmer.info
Last Updated ( Sunday, 21 August 2022 )