Zoox Robotaxi - Look No Steering Wheel...
Written by Lucy Black
Sunday, 19 February 2023
Last weekend the fully autonomous Zoox robotaxi made its first run on open public roads - a major milestone in the company's plans for a ride-hailing service designed for riders rather than drivers. While a time-consuming process, the level of testing to ensure passenger safety is impressive.
It has been a while since we reported on progress towards what some regard as utopia and others as taking artificial intelligence a step too far - self-driving vehicles that eliminate the need for any human intervention. Progress is, however, being made.
Zoox, founded in 2014 and acquired by Amazon in 2020 with headquarters in Foster City, California, is the latest to be issued with a driverless testing permit from the California Department of Motor Vehicles allowing it to test its robotaxi on public roads.
The permit covers testing both with empty vehicles and with Zoox employees aboard and starting this spring, full-time employees will be able to ride in the robotaxi between te companies Foster City offices during business hours.
For the maiden voyage around Zoox co-founders Jesse Levinson and CEO Aicha Evans were abord along with other staff members and this ride was the very first time that a purpose-built robotaxi, with no manual controls, drove autonomously on open public roads with passengers.
Progress towards self-driving vehicles may seem slow but Zoox isn't taking chances or cutting corners and its robotaxi has gone through extensive testing at every stage of its development.
As the video explains, simulation is used by Zoox to test and validate its AI very early in the development process. Later on structured tests allow are employed to evaluate the performance of the AI and vehicle in a controlled, real-world environment. Together, they form an iterative loop, enabling Zoox to prepare its purpose-built vehicle for its first riders.
If this video motivates you to want to participate in the Autonomous Vehicle (AV) revolution that is now a step nearer to becoming a reality, consider Udacity's Self Driving Car Engineer Nanodegree as career-oriented and hands-on preparation for those with some knowledge of Python, C++, linear algebra and calculus.
More Information
Related Articles
RoboTaxi - A Safe Ride Through An Unruly Landscape
Driverless Cars Become Legal - The Implications
Google's Self Driving Cars - Not So Smart?
Google's Self-Driving Cars Tackle Urban Traffic Hazards
Google Self-Driving Car For Daily Commute
Driverless Cars - More Than Just Google
Driverless Cars Become Legal - The Implications
Robot cars - provably uncrashable?
Udacity's Self-Driving Car Engineer Nanodegree
{loadposition signup)
---
All Quiet In RedMonk's Language Rankings
19/05/2023
The latest iteration of the bi-annual RedMonk Language Rankings took place in January 2023, but the results have only just been publicized. One possible reason for the delay could be there was so litt [ ... ]
---
30 Years Ago World Wide Web Released Into Public Domain
05/05/2023
The World Wide Web (W3) was released into the public domain on April 30th, 1993 after CERN had been unable to interest either commercial software companies or the European Union in taking over re [ ... ]
More News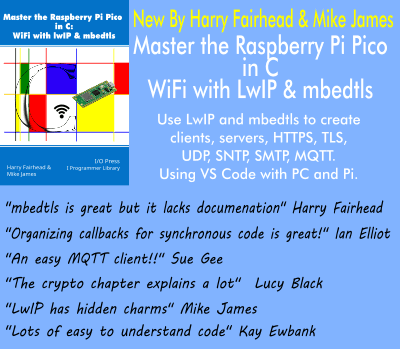 Comments
or email your comment to: comments@i-programmer.info
Last Updated ( Monday, 20 February 2023 )