RoboTaxi - A Safe Ride Through An Unruly Landscape
Written by Lucy Black
Sunday, 29 August 2021
We have grown used to seeing self-driving cars cruising around California suburbs, making all the correct moves at traffic intersections. Now see what happens when you switch the scene to a Chinese urban village, where pedestrians, bikes and carts share the same narrow thoroughfares with cars. The video shows a completely autonomous RoboTaxi in the midst of real-world mayhem.
In China, AutoX has deployed more than 100 RoboTaxis in Shanghai, Shenzhen, Wuhan, and many other cities and the company is the second permit holder for California's completely driverless RoboTaxi permit.
The AutoX self-driving platform is designed to drive a range of vehicles including RoboTrucks and RoboTaxis and claims to be capable of handling the densest and most dynamic traffic conditions in urban cities around the world.But what happens when pedestrians outnumber vehicles and no sidewalks are provided.
With headquarters in Shenzhen, China AutoX was founded in 2016 by Dr. Jianxiong Xiao (a.k.a. Professor X), a self-driving technologist from MIT and Princeton University. It proclaims itself as:
a leading tech company that develops AI drivers for autonomous driving vehicles, with the mission of 'Democratizing Autonomy' to provide universal access to transportation of people and goods.
Having tested completely driverless cars on the roads of downtown Shenzen in December 2020. AutoX opened its first fully driverless RoboTaxi pilot program to the public there in January 2021. If you want to know what the experience of being a passenger on a more typical drive is like here's the video:
As this is China, even in this second video, the traffic conditions are still far from ideal and the RoboTaxi copes perfectly without even swearing at the bad behavior of other road users.
The message is clear - while AI powered self-driving software has to take account of traffic control system's - road signs, lights at intersections, the highway code and all the other rules and regulations governing road use, no way can it rely on anyone else doing so. Even when pedestrians jump out in front of the car, the car must give way to them - and to cyclists, and to juggernauts. I can't imagine passing a driving test in a Chinese city, but for AutoX the test is real and it has to pass every single time.
More Information
Related Articles
Self Driving Vehicles Go Public
Not The Shortest Way Home - But The Safest
Tesla Autopilot Easily Confused By Phantom Images
Self Driving Cars Can Be Easily Made To Not See Pedestrians
Driverless Cars - More Than Just Google
Driverless Cars Become Legal - The Implications
Robot cars - provably uncrashable?
To be informed about new articles on I Programmer, sign up for our weekly newsletter, subscribe to the RSS feed and follow us on Twitter, Facebook or Linkedin.
---
Natives In Tech Accuse Apache Of Cultural Appropriation
13/01/2023
The Apache Software Foundation is being urged to change its name and the names of the projects it hosts by members of Natives In Tech, a collective of Native technologists crafting free and open [ ... ]
---
Responsible AI Course Free From Amazon
05/01/2023
Bias and fairness have become important issues as AI and machine learning continue to take over decisions in all walks of life. Amazon's Machine Learning University has added a new course addressing t [ ... ]
More News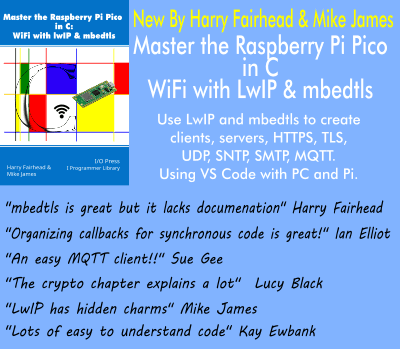 Comments
or email your comment to: comments@i-programmer.info
Last Updated ( Sunday, 29 August 2021 )