Vote For The Creepiest Robot
Written by Lucy Black
Sunday, 28 May 2023
The IEEE has relaunched its Robot Guide website and wants visitors not only to explore its expanded collection but to decide which robots are the most wanted, the coolest and the best. There's also a new Sci-Fi Robots Face-Off game.
As you can see from the video the IEEE has a heap of information about robots and robotics and after the new redesign has more interactivity than ever.
IEEE's collection of robots includes humanoids, drones, social robots, underwater vehicles, exoskeletons, self-driving cars, and more.Robots have been added at different times which is why some, like Telenoid, a Japanese telepresence robot that we described as having a ghostlike appearance when we reported on it back in 2010, have over 40,000 ratings and others like Salto-1P, a bouncing robot developed at Berkely in 2016 and one of the vary latest additions to the website, have fewer than 20.
Another of the new entrants is Ingenuity, the tiny autonomous helicopter that was sent to Mars in 2020 to test the feasibility of powered flight and with the expectation of perhaps completing 5 flights. Last month it performed its 51st flight and is planned to continue exploring Mars and to follow the Perseverance Rover. Ingenuity has gone straight to the top of the rankings with an average of 4.7 stars but based at the time of writing on only 17 votes.
Perseverance was already included in the collection and has an Overall Rating of 4.2 based on 4,777 votes. The Curiosity Rover also has 4.2 stars but only 2,592 ratings. The twin rovers Spirit and Opportunity, the first arrivals in the 2004 Mars mission are treated as a single entity and they too are have a rating of 4.2, based on 1,387 votes. However, the information on them hasn't been updated as it tells us:
Their mission was scheduled to last 90 days but Spirit survived for six years and Opportunity is still operational.
In fact Opportunity stopped communicating with Earth in June 2018, due to a severe dust storm on Mars. Despite trying for months Engineers at NASA's Jet Propulsion Laboratory were never able to re-establish communication with it and in February 2019 its mission was officially ended.
As well as giving each robot a star rating from 1 to 5, you are also asked Would You Want This Robot - with Yes/|No options - and to rates its Appearance from Creepy to Friendly.
The robot which I would welcome as a companion is Nao.It seems I'm not alone. 86% of 5,570 voters would want a Nao and it is generally perceived as somewhat friendly. If you want an example of a Really Friendly Robot there's Paro the robotic harp seal programmed to cry for attention and respond to its name.baby which was designed as a therapeutic tool for use in hospitals and nursing homes. It has a Wanted score of 87%.
Top of the Most Wanted list, with 88%, is Mambo FPV a tiny drone that, with a headset and controller, gives you an immersive experience.
All the robots included in the three ranking tables are real-world robots but sci-fi robots are included in the Face-Off game, a new inclusion in the re-designed site. Here you are asked to choose between a pair of fictional robots but unlike the real robots there isn't any extra information to explore.
If you are interested in robots or robotics the Robots Guide is well worth a visit. There's a wealth of information by way of videos, photographs and text and filters and a search box make it easy to find specific robots among the 242 currently included. For teachers the Learn section has activity worksheets, a Robotics Glossary and links to other STEM resources and students are encouraged to ask questions and have them answered by a real roboticist.
And while you are on the site IEEE would like to know which robot you think is the creepiest - a title currently awarded to Telenoid.
More Information
Related Articles
Program a Telenoid - Telepresence on a budget
Linux-Powered Ingenuity Lands On Mars
Mars Curiosity Rover Gets A Software Update
To be informed about new articles on I Programmer, sign up for our weekly newsletter, subscribe to the RSS feed and follow us on Twitter, Facebook or Linkedin.
---
Happy 25th Birthday, Google
27/09/2023
Today Google is celebrating its 25th Birthday. Sundar Pichai tweeted "Thanks to everyone who uses our products and challenges us to keep innovating and to all Googlers!" And there's a Google Dood [ ... ]
---
DynIBaR Can Freeze Time
01/10/2023
DynIBar aka Neural Dynamic Image-Based Rendering is a new approach to synthesizing novel views from mobile phone video footage. Not only does the technique eliminate blur and shake, it can even d [ ... ]
More News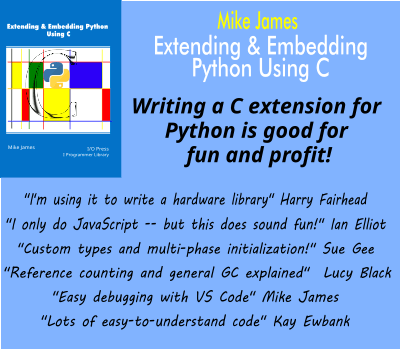 Comments
or email your comment to: comments@i-programmer.info
Last Updated ( Sunday, 28 May 2023 )