Your Personal Robot - Less Than $2000
Written by Lucy Black
Sunday, 18 January 2015
We have made amazing progress in AI, but is all the progress put together enough to build a real and useful personal robot? Robotbase thinks so and is ready to sell you one.
At some point someone will have to take all of the separate robotics and artificial intelligence technologies and put them together to create an integrated system that can do enough to qualify as a personal robot.
Notice that the current usage of the term "personal robot" isn't the same thing as a domestic robot - it doesn't do the washing or make dinner. A personal robot seems to be more like a personal assistant. Think of something like Siri or Cortana, not in phone but in a mobile platform.
Robotbase isn't the only company thinking that the task is do-able. Recently an Indiegogo project raised over $1 million to build Jibo, the friendly robot. Robotbase, however, isn't just trying to create a robot with personality, but something that is useful. As the Kickstarter campagn says -
SHE'S THE WHOLE PACKAGE: a personal assistant, photographer, storyteller, telepresence device & the smartest home automation system.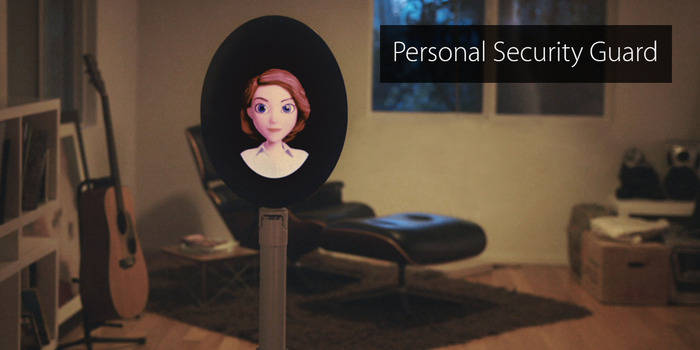 If you look at the presentation you will find that it majors both on the usefulness of the robot and on it interacting in a human-like way. All of the technologies that are promised exist. Nothing promised is impossible. For example, under the fanciful heading "SHE CAN SEE" you will find:
She sees the world the same way we human do.
Facial recognition
Emotion recognition
Object recognition
3D depth camera
Deep learning algorithms
All of these work well enough in the lab and the hardware for the depth camera exists. The same is true for the other promised abilities - a voice driven question answering and command system, a home automation interface, a full voice interface, environmental sensors, an automatic location/navigation system and more. The idea of giving the robot the ability to work with home automation via Z-wave, Zigbee, BLE and WiFi is a particularly clever one.
However, none of this is being presented as a kit of parts for you to sort out for yourself. The presentation suggests that the robot will wander about your house being helpful in a co-ordinated sort of way. This isn't just a loose collection of facilities, but an integrated personal helper.
You can see how attractive this idea is from the video:
Can it be done?
It is a very difficult challenge. Not an engineering impossiblity, but tough. There seem to be enough people willing to risk $1000 or more on getting an early production version, however. The Kickstarter is well funded and currently stands at over $100,000 of the worryingly small $50,000 target. Because of the high value pledges this only translates to around 150 backers.
The technical spec are reasonable, until you start to think about the amount of processing some of the proposed tasks will take: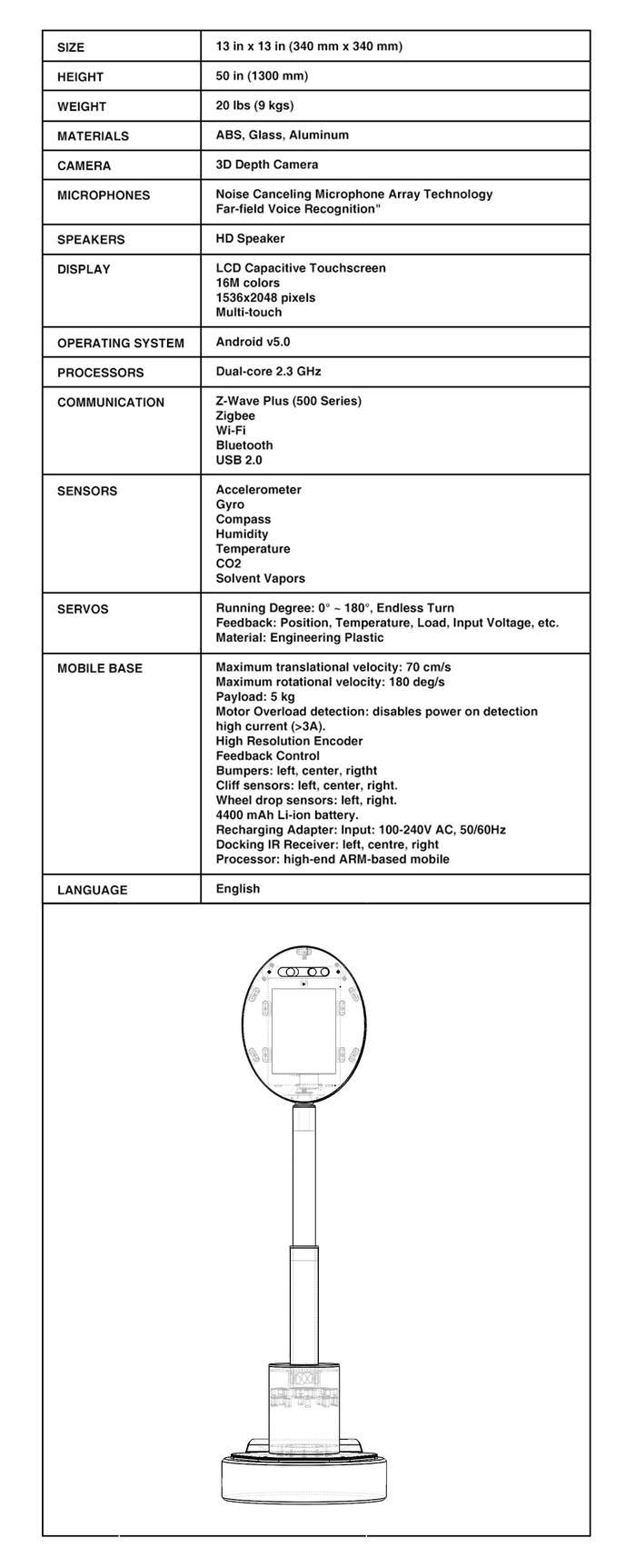 To sum up the hardware you could say that it is a mobile phone, with a 3D camera and some Z-wave, Zigbee boards added. Notice that the OS is Android.
The hardware is very reasonable, if a little underpowered for AI. What is fantasy is the level of intelligent interaction between the robot and the user. For example, ordering a lunch meal without being asked is presented as "thoughtful" and "caring" but very easy to get annoyingly wrong. The machine is presented as having the knowledge, insight and empathy of a top-rated human assistant. This isn't likely to be how it works out.
Oh and oh yes, remember to leave all the doors open and get rid of any steps, staircases or any wires that the robot could play with when you are not looking.
Even so, for around $2000 or less the robot could be useful doing much simpler things, security guard, telepresense robot, home automation controller and so on.
As well as the basic functions there is also talk, but not much detail, of an app store. This makes sense as clearly the platform is going to have more uses than initially delivered.
One day I'm sure that we will be writing apps for robotic platforms, but I'm not 100% sure that day has arrived just yet.
---
Spatial Data Management For GIS and Data Scientists
24/11/2023
Videos of the lectures taught in Fall 2023 at the University of Tennessee are now available as a YouTube playlist. They provide a complete overview of the concepts of GeoSpatial science using&nbs [ ... ]
---
Seasonal Deals From edX and Udacity
17/11/2023
The season of discount deals has arrived early. edX is offering a 20% off selected courses and program bundles for Cyber Monday. Udacity has an even better Black Friday Deal with 50% off sub [ ... ]
More News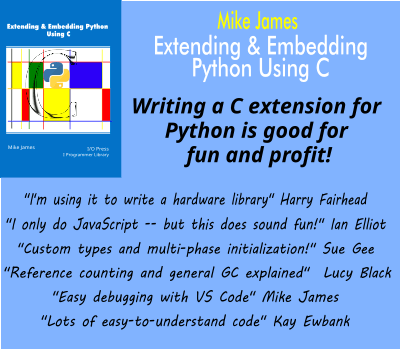 Comments
or email your comment to: comments@i-programmer.info
Last Updated ( Sunday, 18 January 2015 )