ICRA 2015 - A Cornucopia Of Robots
Written by Harry Fairhead
Saturday, 25 April 2015
ICRA is one of the big robot conferences where some of the best research is shown off. A new trailer for the conference showcases some of the amazing things that are going to be discussed. Watch it and get a view of where modern robotics is at and just how diverse it is.
There is a tendency to think of humanoid robots as being the core of the subjects and big contests like the DARPA Robot Challenge as driving progress, but the truth is that robotics encompasses a wide range of machines and there are lots of people innovating all the time.
This year's ICRA - IEEE Conference on Robotics and Automation - gives a really good idea of howrich and varied the subject is.
This short video covers a lot, but don't miss the small safe quadrotors, the origami robot and the surgical robot toward the end. Also pay special attention to the titles of the papers that the video clip demonstrates - much more boring that what you are watching.
Finally keep an eye on the speedups in the video which make the robots seem to be doing things at a reasonable speed.
Versions of this video are available in a range of alternative languages:
* Mandarin: https://www.youtube.com/watch?v=F37r_...
* Japanese: https://www.youtube.com/watch?v=6nq5D...
* Korean: https://www.youtube.com/watch?v=EEGuz...
* Arabic: https://www.youtube.com/watch?v=-8IyD...
* Spanish: https://www.youtube.com/watch?v=s9eNZ...
* French: https://www.youtube.com/watch?v=LgQ5M...
* Italian: https://www.youtube.com/watch?v=glNHq...
A final thought - in the future will we all program robots using a visual programming language?
ICRA itakes place May 26-30 in Seattle.
---
Coursera TensorFlow Specialization Fully Available
05/08/2019
The fourth and final course of Coursera's TensorFlow Specialization is now available, with modules on sequences, time series and prediction. Coursera also has two other new Specializations in re [ ... ]
---
How AI Discriminates
24/07/2019
"Survival of the Best Fit" is an educational game developed by New York University that demonstrates practically how Machine Learning algorithms can make decisions based on bias.
More News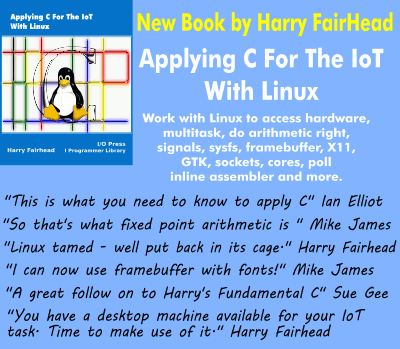 Comments
or email your comment to: comments@i-programmer.info
Last Updated ( Saturday, 25 April 2015 )