Robots Improve Performance At Warehouse Picking
Written by Alex Armstrong
Wednesday, 06 July 2016
The second annual Amazon Picking Challenge took place alongside RoboCup 2016 in Leipzig, Germany last week and was won by Team Delft. While still not outperforming humans, some of this year's finalists put up an impressive performance.
Amazon already uses robots in its giant fulfilment centres. In particular it uses Kiva warehouse robots to bring the shelves containing items that have been ordered to its human pickers. However, it is still humans that perform the task of selecting the correct product. It is this "picking" task that is the main focus of the challenge that was inaugurated last year, when it took place in conjunction with ICRA 2105, the IEEE Robotics and Automation event in Seattle.
In order to present the contest as something other than a commercially motivated move to get external help with a tricky problem Amazon states:
It is our goal to strengthen the ties between the industrial and academic robotic communities and promote shared and open solutions to some of the big problems in unstructured automation.
The challenge has succeeded pretty well with this aim with sixteen teams getting to the finalist stage of this year's contest, which had been expanded to have two distinct tasks:
A stow task to take target items from a tote and place them into the shelf
A pick task to remove target items from a shelf and place them in a tote
According to its site:
The Challenge combines object recognition, pose recognition, grasp planning, compliant manipulation, motion planning, task planning, task execution, and error detection and recovery. The Robots will be scored by how many items are picked and stowed in a fixed amount of time.
For 2016 the picking task had been made significantly more difficult than the original, with denser bins, occluded items, and products that are more difficult to see and grasp.
In reporting the result Amazon commented:
The teams rose to the challenge and demonstrated much more sophisticated perception and manipulation solutions. The competition was so close that the judges had to resort to the second tie-breaker using video replay to determine the winner. Both Team Delft and PFN finished with 105 points, but Delft achieved their first pick in a mere 30 seconds, beating PFN's 1:07 time.
Team Delft a collaboration between TU Delft Robotics Institute and the company Delft Robotics had also been the clear winner of the stowing task, scoring 214 points by placing 11 items into bins. The system it built for the contest is equipped with a robot arm with seven degrees of freedom, high-quality 3D cameras and an in-house developed gripper. To control the robot, the team integrated advanced software components developed with the Robot Operating System for industry (ROS-Industrial), which will be released as open software.
The following two time lapse videos show Team Delft's sterling performances at stowing and picking respectively:
Before you think that robots are ready to take up these tasks bear in mind that these videos are speeded up. The following video of a single pick operation, performed by the Team Delft robot at RoboBusiness Europe in Odense during June gives a more realistic idea of how it really performs:
Team Delft won by completing one such task within 30 seconds, whereas an efficient human picker can handle 400 items per hour. Robots don't necessarily need to emulate human speed given that they can work 24/7 and the improvement between the first and second Amazon Picking Challenges does indicate that robots might soon be able to take over more of this chore.
Summer SALE Kindle 9.99 Paperback $10 off!!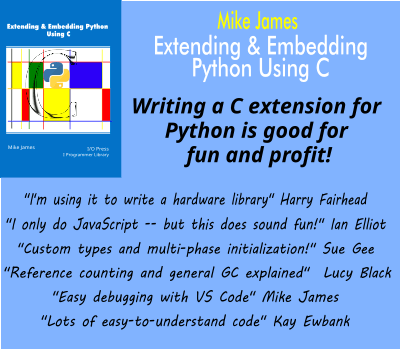 Comments
or email your comment to: comments@i-programmer.info
Last Updated ( Saturday, 30 March 2019 )