Google Adds Boston Dynamics To Its Robotics Acquisitions
Written by Harry Fairhead
Saturday, 14 December 2013
Until now Google's interest in robotics has been focused on driverless cars. Over the past six months it has been diversifying and has already acquired seven, mostly low-profile, robotics companies.
With Boston Dynamics it has added one of the best known with its line up of BigDog, Cheetah, WildCat and Atlas.
The person in charge of Google's new initiative is Andy Rubin, who founded the company behind Android and continued to lead its development at Google until earlier this year. In fact, Rubin started his career as a robotics engineer for the German manufacturing company Carl Zeiss, has a passion for building intelligent machines, and has convinced Google's founder Sergey Brin and Larry Page that the time is right to move into a commercial effort in robotics.
According to the New York Times, the companies Rubin has so far recruited include Meka and Redwood Robotics, makers of humanoid robots and robot arms in San Francisco; Schaft, a small team of Japanese roboticists who recently left Tokyo University to develop a humanoid robot; Industrial Perception, a US startup that has developed computer vision systems and robot arms for loading and unloading trucks; and Bot & Dolly, a maker of robotic camera systems; and that were recently used to create special effects in the movie "Gravity." Holomni, a small design firm that makes high-tech wheels and Autofuss, which focuses on advertising and design were also acquired.
Boston Dynamics, with a track record of designing and building big robots in conjunction with DARPA, is in a completely different league to these earlier acquisitions. Its robots Big Dog, Wild Cat, Cheetah and Atlas are typically big and powerful and each exhibit distinguishing characteristics that could be exploited in commercial, as well as military, applications.
BigDog is a quadruped robot capable of traversing difficult terrain designed for use as a pack mule. It recently added throwing to its repertoire as shown in this video:
BigDog has a running speed of 4 miles per hour but if you want speed the record is held by Cheetah which boasted 28 mph and could outrun the fastest humans on the planet. It has recently been superseded by WildCat, which isn't as fast but is completely autonomous.
Atlas is a bipedal gas powered robot designed to be used as part of the DARPA robotics challenge and is arguably the most impressive and perhaps the scariest of all the Boston Dynamics robots.
Imagine what Google could do with an army of Atlas robots....
---
Apache Pekko 1.0 Released
07/11/2023
Apache has released version 1 of Pekko, an open source toolkit and runtime simplifying the construction of concurrent and distributed applications on the JVM. Pekko is a fork of Akka and has come abou [ ... ]
---
The Pi 5 Breaks The Mold
29/11/2023
The Pi 5 is an exciting development bringing even more power for not much additional cost, but it also signals a bigger change in the Pi line-up, obscured by secretiveness.
More News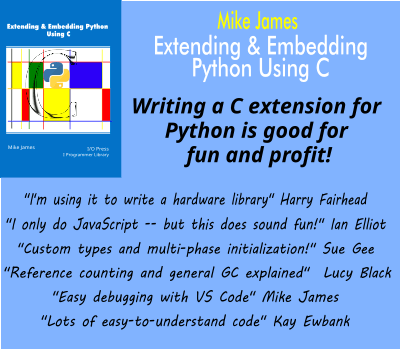 Comments
or email your comment to: comments@i-programmer.info
Last Updated ( Sunday, 13 November 2022 )