Darpa Robotics Challenge Grows
Written by Harry Fairhead
Saturday, 07 March 2015
The DARPA robotics challenge (DRC) is expected to be a watershed in rescue robots. In a surprise move, DARPA has just announced that the field has been widened to include 14 new robot teams, making a total of 25.
The DRC is scheduled for June 5-6th and there are high hopes of it.
"The DRC Finals will require robots to attempt a circuit of consecutive physical tasks, with degraded communications between the robots and their operators. The winning team will receive a $2 million prize; DARPA plans to award $1 million to the runner-up and $500,000 to the third-place team."
The model is the DARPA challenge that turned the self driving car from something that could complete even the simplest desert course into a commercial possibility that could drive around busy streets. In this case the target is the rescue robot. Something that you could send into a disaster zone to rescue people and make safe an industrial complex - lets be honest everyone is thinking in terms of shutting down a nuclear reactor.
In the challenge the robots have to complete standard tasks, shut off a big wheel valve, climb stairs, use tools, drive a vehicle and more. If the results of the previous pre-challenge trials are anything to go by most of the robots will be doing well if they don't fall over. The results were to say the least underwhelming. However, don't let this put you off being excited by the real thing because it is very clear that all of the teams have learned a lot in the time.
There have been a few videos of the the upgraded Atlas robot managing to walk unaided across rubble strewn floors and more.
And to add to the chances of something good happening DARPA has now added fourteen new teams from Germany, Hong Kong, Italy, Japan, the People's Republic of China, South Korea, and the United States. Each of these had to submit videos showing successful completion of five of the tasks:
" engage an emergency shut-off switch, get up from a prone position, locomote ten meters without falling, pass over a barrier, and rotate a circular valve 360 degrees."
You need to notice the "without falling" to realize that perhaps the bar has not been set very high.
DARPA say that there are 15 different robot types involved. Of the total 25 teams, seven will be using the modified Atlas robot and so this is very much a trial of software rather than simple strength.
"The DRC Finals event is free and open to the public and media. In addition to the competition, an on-site robotics exposition (DRC Expo) will showcase technology related to disaster response, robotics, and unmanned aerial systems, and include an overview of DARPA's mission and legacy."
---
How High Can Kotlin Go?


22/11/2023




Having entered the Top 20 of the TIOBE Index in September 2023, Kotlin has continued its upward trend. Is it going to break into the Top 10 any time soon? Could it emulate Python and rise to the top?

[ ... ]

---
Chatbots Hallucinate - Word Of The Year
25/11/2023
The propensity of AI-powered chatbots to provide misinformation is referred to as "hallucinating" and is something that has come to popular attention - to such an extent that the verb "hallucinate" ha [ ... ]
More News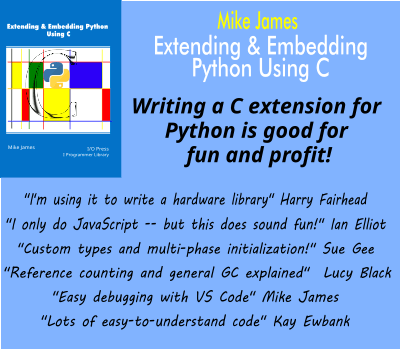 Comments
or email your comment to: comments@i-programmer.info
Last Updated ( Sunday, 08 March 2015 )