Windows 8 Users Hardly Use Any Modern Apps
Written by Lucy Black
Monday, 03 June 2013
Windows 8 "metro-style" apps, as we used to call them until they were re-labeled as "Modern" apps, were supposed to be one of the big benefits of moving to Windows 8. Research has now indicated that, even users of touch devices, make little use of these apps.
This finding comes from a report, Windows 8 Metro apps usage, from Soluto, an online business that provides a PC management service, which collected data from 10,848 Windows 8 machines.
Soluto recorded 313,142 launches across 9,634 unique Windows 8 apps and concluded that Windows 8 users take advantage of "Metro" apps on average 1.52 times per day.
It then looked at the distribution of app usage over different Windows 8 form factors:
Tablet users are the heaviest users of Metro apps, launching one on average 2.71 times per day while people who have touch-screen enabled laptops launch 47% more Metro apps than people with a standard laptop. And, with an average of 1.41, desktop users make least use of Metro apps. This distribution is unsurprising when you take into consideration that Metro apps are optimized for touch devices.
Next Soluto looked at the issue from a different angle and looked at the distribution of users who appeared to be avoiding Windows 8 apps, preferring to use Windows 7 applications instead. Interestingly there was little difference between touch laptop users, laptop users and desktop users. Putting these three form factors together, 60% launched a Metro app less than once a day compared to only 44% of tablet users.
Soluto also examined the apps being used, creating a list of Most Tried app. In fact the top item on the list wasn't really an app. Instead, "Windows Communications Apps" which is top of the list and tried at least once by 85% of users and used on average 4 times per week, is actually an app container that contains the Mail, People, Messaging and Calendar apps.
The only other apps that were used more than once per week on average were Windows Photos and Microsoft Reader. All three top apps are Microsoft apps rather than third party ones.
Finally Soluto looks the top engaging Metro apps by which they mean the ones used most by the people who chose to use them. In this list there are four apps that come above Windows Communications Apps, which is top of the previous list, all but one of them third party apps.
The most engaging apps can all be considered to be social media. Top of the list is Yahoo! Mail, which users definitely find preferable to the alternative accessed via the Windows Communications App. The next two are Acer apps, that come installed on new hardware that provide a social networking hub including access to Facebook and Twitter.
At a time when Microsoft is offering developers cash for apps, see $100 For A Windows App - Is It A Good Deal? , the way Windows 8 users don't seem to want or use apps that can be dowloaded from the Windows Store is, to say the least, disheartening for Microsoft and for developers who have been loyal enough to consider developing Modern apps.
More Information
Related Articles
$100 For A Windows App - Is It A Good Deal?
Windows 8 Hastens Decline of PC
Windows 8 - The Desktop Destroyer
Three Windows 8 Editions Clarify the WinRT Position
To be informed about new articles on I Programmer, install the I Programmer Toolbar, subscribe to the RSS feed, follow us on, Twitter, Facebook, Google+ or Linkedin, or sign up for our weekly newsletter.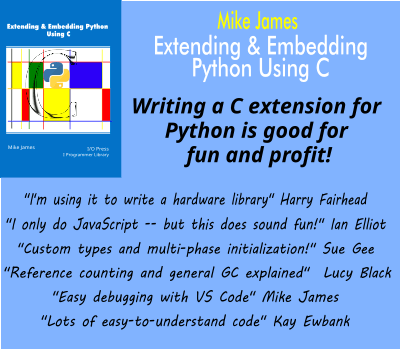 Comments
or email your comment to: comments@i-programmer.info
---
How High Can Kotlin Go?


22/11/2023




Having entered the Top 20 of the TIOBE Index in September 2023, Kotlin has continued its upward trend. Is it going to break into the Top 10 any time soon? Could it emulate Python and rise to the top?

[ ... ]

---
Leporello.js - The Next Gen JavaScript IDE
14/11/2023
Leporello.js is an interactive functional programming IDE for JavaScript with debugging superpowers. Let's look at what makes it different from traditional IDEs.
More News
Last Updated ( Thursday, 20 November 2014 )