Windows 10 Suggestion Box
Written by Mike James
Wednesday, 22 October 2014
Microsoft seems to have decided to use UserVoice to get feedback about what should be in Windows 10. What is really surprising is that users don't seem to have a clue.
Microsoft wants comments on what it should work on in Windows 10. This is a real opportunity to put right the things that made Windows 8 so unacceptable. To quote the intro to the Windows Feature Suggestions page:
If there are features or design changes you hope to see in the next version of Windows, submit them right here!
Each user gets 20 votes as well as the ability to submit ideas.
At this point you might imagine that the floodgates open as users who found Windows 8 impossible to use finally get the chance to pour out their hearts and make Windows 10 better than Windows 8.
When you look through the list, however, the suggestions are mostly about adding features that could have, and perhaps should have, been in earlier versions of Windows. It also seems that small groups of users are getting a big share of the user voice. For example, the top four items are about adding a Persian calendar, giving Iran access to the store, making Cortana speak Persian and getting time keeping right in Iran. Probably all irritating omissions if you are subject to them, but not really specific Windows 8 defects.
The first suggestion specifically aimed at fixing problems with Windows 8 is the idea that PC Settings and Control Panel should be merged. Of course they should! What idiot managed to split out the configuration into so many different subsystems. There is a technical reason for separating the configuration into WinRT and Win32 parts, but not a UI reason and especially so in Windows 10 desktop where WinRT isn't a clearly separate environment.
After this needed suggestion, the list seem to settle back into "fantasy OS" mode and we have users suggesting remedies for the small things that bug them.
Perhaps there was nothing much wrong with Window 8 after all and nothing that needs correcting by Windows 10.
More likely the people making suggestions have never encountered Windows 8. Given the low take up this is not at all unlikely.
If you have tried to use Windows 8 you'll know that there are indeed many things that need fixing and a quick survey of the I Programmer team, who have been forced into using it, came up with an alternative list:
Allow an easy way to deploy WinRT apps that aren't appropriate for the Windows Store or Enterprise deployment.


Make sure it is easy for users to sign in using a local username and password.


A single, probably updated, control panel where all configuration can be performed.


Bring back gadgets or, better, allow WinRT apps to be used in the same role as gadgets.


Reduce Apps so that there is just one app for each task i.e. eliminate the need for a WinRT and a Desktop music player.


Restore many of the missing control panel facilities like the WiFi widget.


Improve overall UI integration so that on the desktop there is a single way of doing anything and a single utility for a group of tasks.


Get rid of charms.
Please feel free to add to the list via comments - or of course via User Voice, where you can add or vote for any of the above ideas. And try to keep them sensible - no "make Windows open source".
---
EG: A Tool For API Snippets
25/11/2020
As programmer's our modis operandi is to use existing APIs and turn them to novel uses. In order to do this we rely on good examples of how APIs are used. This is where EG, a tool that mines codebases [ ... ]
---
C# 9 and F# 5 Released With .NET 5
12/11/2020
Microsoft has released C# 9 and F# 5 as part of the .NET 5 release this week. Visual Basic is also included in the 5.0 SDK. It does not include language changes, but has improvements to [ ... ]
More News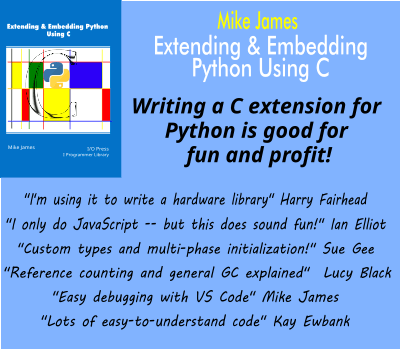 Comments
or email your comment to: comments@i-programmer.info
Last Updated ( Wednesday, 22 October 2014 )