Written by Janet Swift
Wednesday, 04 November 2015
With the latest statistics revealing that Windows 10 is on fewer than 8% of desktops, Microsoft appears to be getting desperate about getting users to upgrade.
Windows 10 is a free upgrade for users of Windows 7 and later. If you are in this target group and haven't already upgraded you are subject to constant nagging with prompts like this one:
When Microsoft launched Windows 10 on July 29th it had high hopes that the new operating system would become the Universal Windows Platform and have a reach with a larger order of magnitude.
Now three months later we are still waiting for the Windows 10 Phone and adoption of the operating system among desktop (including portable and notebook users) is slowing month on month.
According to StatCounter's CEO Aodhan Cullen in a blog post from the beginning of September:
"Windows 10 came out of the traps much faster than Windows 8 and also exceeded the launch of Windows 7."
Using StatCounter figures Cullen claimed that worldwide usage of Windows 10 in its first calendar month (August) was 4.9% compared to 1% for Windows 8 and 4.1% for Windows 7 after their first complete month.
This month's figures, however, show that Windows 7 users who weren't among the early adopters are proving resistant to change. StatCounter reports the Windows 10 market share for October at 9%, compared to 7.64% in September.
This could be because Windows 8/8.1 users see Windows 10 as a big improvment but Windows 7 users are essentially happy with the UI as it is and still see Windows 10 as still too close to the Windows 8 experience that they had been avoiding. I personally have heard people being told to upgrade any Window 8 devices to Windows 10 because it is better and they have nothing to lose but play a waiting game for Windows 7 machines that are working well.
NetMarketShare paints an even bleaker picture, showing that Windows 10 global share was 5.21% by the end of August, 6.63% at the end of September, and 7.94% at the end of October.
StatCounter's October 2105 pie chart has another shock to reveal - Windows XP still has a larger market share (by a percentage point) than Windows 8.1; let alone Windows 10 which lags well behind. Windows 7 with 56%, which for the reasons described earlier, is likely to be dominant for quite some time.
So how can Microsoft persuade those of us who are happy to stick with our existing versions of Windows to make the move.
It seems to be ramping up the Upgrade Now campaign by presenting us with figures that it expects us to consider as encouraging.
A more draconian strategy, automatic update, was outlined by Terry Myerson at the end of October on the Windows Experience Blog where he stated:
Early next year, we expect to be re-categorizing Windows 10 as a "Recommended Update". Depending upon your Windows Update settings, this may cause the upgrade process to automatically initiate on your device. Before the upgrade changes the OS of your device, you will be clearly prompted to choose whether or not to continue. And of course, if you choose to upgrade (our recommendation!), then you will have 31 days to roll back to your previous Windows version if you don't love it.
In the same bog post Myerson also unveiled a new set of adverts, intended to be more entertaining, reminding us that Windows 10 is free.
Of course its only free if you have a Genuine copy of Windows 7 or Windows 8/8.1. So, in the same blog post Myerson explains that Microsoft has come up with an experiment making it easier for people in the United States to upgrade pirated copies of Windows 7 in order to get Windows 10 free. If it proves to be a success it will then be extended to other countries.
Microsoft may have to think up other techniques to gain more Windows 10 users - as suggested by this amusing signboard spotted at this week's MVP Summit at Redmond:
Photo credit: @codepo8
Does this reveal that Microsoft is getting desperate? It at least proves that it still has a sense of humour.
More Information
Making it Easier to Upgrade to Windows 10
Related Articles
Windows XP Loses Share Windows 8.1 Gains
To be informed about new articles on I Programmer, install the I Programmer Toolbar, subscribe to the RSS feed, follow us on, Twitter, Facebook, Google+ or Linkedin, or sign up for our weekly newsletter.
---
2023 Hour Of Code Announced
10/11/2023
New activities for this year's Hour of Code have been announced. The focus for 2023,"Creativity with AI", is designed to let students learn about computer science and artificial intelligence.
---
Spatial Data Management For GIS and Data Scientists
24/11/2023
Videos of the lectures taught in Fall 2023 at the University of Tennessee are now available as a YouTube playlist. They provide a complete overview of the concepts of GeoSpatial science using&nbs [ ... ]
More News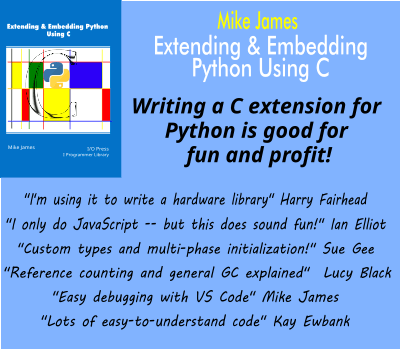 Comments
or email your comment to: comments@i-programmer.info
Last Updated ( Wednesday, 04 November 2015 )