Skype Translator Adds Chinese and Italian
Written by Sue Gee
Monday, 13 April 2015
Two more languages - Mandarin Chinese and Italian - have been included in Skype Translator, which provides speech-to-speech translation to enable people who don't understand each other's language to communicate with one another.
When the Skype Translator Preview debuted last December its real time spoken language translation was limited to English-Spanish, which might be seen as an easy option since the two languages use similar sentence structure.
Skype Translator is part of the Microsoft Translator initiative and for its second phase the team chose a more difficult task as Yasmin Khan explains in a blog post:
As you can imagine, Mandarin is a very challenging language to learn, even for Skype Translator. With approximately 10,000 characters and multiple tones, this is one of the most difficult languages for a native English speaker to master, along with Arabic, Japanese, and Korean.
The video shows some of the pitfalls of Mandarin and goes on to show how Skype Translator is living up to its aim of making it easier to communicate by helping American photojournalist Tom Carter to make arrangements for a photo shoot with his guide Xiang Bin.
Italian, a language that was requested by many of those signing up to the invitation-only preview, has also been added.
Five new languages: Serbian, Bosnian, Croatian, Maya and Otomi. have been added to the list of IM languages, bringing it up to over 50, including two variants of Klingon. and Skype Translator now has text to speech translation which means you can hear the instant messages people send to you in the language of your choice.
Other enhancements in this release are:
Mute option for translated voice: Facility to turn the translated audio off if you would prefer to only read the transcript.
Continuous recognition with automatic volume control: Translation is performed while your partner is speaking. To help you follow the translation, you hear the translation at full volume, and your partner at a lower volume.
If you want to try Skype Translator you'll need Windows 8.1 or Windows 10 and can register here for the limited Preview.
Microsoft already makes automatic translation available as a service that you can incorporate into apps with its Microsoft Translator API, the tool that powers the translation features across all Microsoft products, including Bing and Skype. It can be used for free for up to 2 million characters per month.
More Information
---
Grafana Adds New Tools
14/11/2023
Grafana Labs has announced new tools to make it easier to analyze application data on Grafana Cloud. The announcements are an Application Observability tool for Grafana Cloud, and Grafana Beyla, the e [ ... ]
---
GameMaker Free For Non-Commercial Use
30/11/2023
GameMaker, for creating 2D platform games and now part of the Opera family, has made a change to its prices and terms and it is good news. GameMaker is now free for non-commercial purposes on all [ ... ]
More News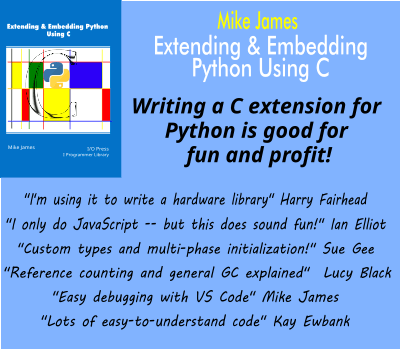 Comments
or email your comment to: comments@i-programmer.info
Last Updated ( Monday, 13 April 2015 )