Written by Lucy Black
Tuesday, 03 September 2013
It isn't exactly a surprise that Microsoft has finally put up the cash to take control of Nokia, so turning itself from a software company into a services and devices company in one, perhaps not-so-easy, step. The real question is what does it mean for all us phone developers?
Microsoft announced yesterday that it plans to acquire Nokia's device and services unit at a cost of just over $7 billion including a payment to license various patents.
So Microsoft will be making Nokia phones in the future?
Not exactly. Under the deal Microsoft gets the Asha and Lumia brands but only has the right to use the Nokia name for current Nokia products. This almost certainly means that the Nokia name will eventually disappear from mobile phones. Presumably new phones will be called Microsoft Asha and Microsoft Lumia in the future.
The story of how all this came about reads like a conspiracy theorist's best invention. First Stephen Elop moves from Microsoft to become CEO of Nokia. Next Nokia drops its own Symbian operating system and bets the farm on Windows Phone 7. Then Microsoft changes the playing field by dropping Windows Phone 7 and moving on to the not-backward-compatible Windows Phone 8, causing Nokia some difficulties. Nokia's downhill slide continues and Microsoft buys Nokia, with Elop returning to Microsoft, just after Steve Ballmer announces his retirement. It would be too far fetched to credit Microsoft with the brilliant deviousness that planning this sequence of events would entail, but... you now have to put your money on Elop being the next CEO of Microsoft?
Nokia will still survive, as the deal leaves about half of the profit-making units with Nokia. They get to keep the networking infrastructure unit, the HERE unit, which works with mapping across a range of operating systems, and the advanced technology unit, which will make money out of Nokia's patents and other intellectual property.
Put simply, Microsoft will acquire Nokia's manufacturing capabilities leaving behind a technology and licencing company.
It is worth speculating on why Microsoft has moved on Nokia now. Part of the deal includes an immediate provision of financing for Nokia and it is possible that Microsoft had to buy Nokia now to stop it going under. For Microsoft the loss of Nokia would have been the death of Windows Phone 8 - who else makes them in quantity or puts any effort into marketing them. Rather than have to admit that it was the end of the road for WP8 Microsoft might have had to buy the company.
An open letter from Elop and Ballmer makes the usual publicity noises needed to rally the troops:
"Nokia and Microsoft have always dreamed big – we dreamed of putting a computer on every desk, and a mobile phone in every pocket, and we've come a long way toward realizing those dreams. "
More importantly, Microsoft stands to go from the $10 per Windows phone that Nokia sold to perhaps $40 per Windows phone. This is the whole point of the transition to a "services and devices" company. Of course, it also gets the increased risks inherent in manufacturing electronics in a volatile market Remember the $900 million write down of the most recent venture Microsoft made into the world of manufacturing in the form of the Surface tablets?
The real question is does this make Windows Phone look any more attractive to users and hence to developers?
Apple make phones, Google make phones and now Microsoft makes phones. The three big mobile OS companies now all make phones that their OSs run on. However, the comparison reveals big differences.
Apple makes hardware and decorates it with iOS to make it more attractive to the end user. It has few side goals other than selling the phone and making revenue off products sold on the phone.
Google makes Android to get its services into every part of our lives and hardware is just something that you need to run Android. The fact that it has Motorola doesn't seem to figure highly in its plans - but this could change.
Microsoft has WP8 which serves so many purposes that it really doesn't know which way it is going. WP8 is a way to keep Windows relevant, to sell Azure, to transform into a "services and devices" company and to put the final nails into the .NET coffin.
Nowhere is it clear that Microsoft has any real passion for hardware in the style of Apple and nowhere is it clear that Microsoft has the array of successful services to sell via WP8.
If anything the situation is the reverse in both cases.
Microsoft expects the hardware to be the saviour of WP8 and Windows 8. In this sense at least Microsoft is still a "software first company" with hardware being used as a support. Microsoft also expects WP8 to make its services successful in the form of increased use of Azure, Bing, maps and so on.
One final thought - what is Microsoft going to do with the non-WP8 Asha range of phones?
Microsoft now has another mobile OS to work with - the Java-based Asha OS.
More Information
Microsoft to acquire Nokia's devices & services business, license Nokia's patents and mapping services
Related Articles
Free Windows Phone 8 Development
The Mobile Industry - A Snapshot
To be informed about new articles on I Programmer, install the I Programmer Toolbar, subscribe to the RSS feed, follow us on, Twitter, Facebook, Google+ or Linkedin, or sign up for our weekly newsletter.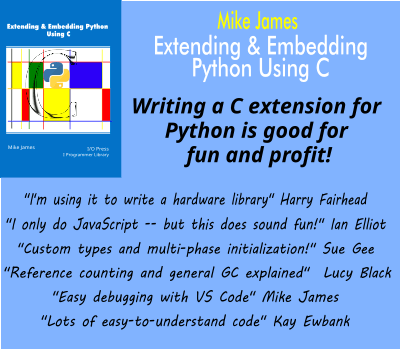 Comments
or email your comment to: comments@i-programmer.info
---
Grace Hopper, CSEdWeek and Hour of Code
08/12/2023
Tomorrow marks the 117th anniversary of the birth of Grace Hopper. Considered "the first lady of software" she was the original figurehead chosen for Computer Science Education Week, which is timed to [ ... ]
---
Step CI - The API Quality Assurance Framework
09/11/2023
Power up your API testing inside your CI workflow with Step CI, a free open-source tool that has also introduced a paid Support Plan.
More News
Last Updated ( Tuesday, 03 September 2013 )