Written by Lucy Black
Wednesday, 28 April 2021
When you walk feedback from your feet adds to the experience. A research study from Japan investigates how best to incorporate the sensation of walking into virtual reality.
The challenge in Virtual Reality is to convince people that they are interacting in the environment presented to them even though they may be entirely motionless and in a very restricted space.
Yusuke Matsuda, Junya Nakamura and Michiteru Kitazaki of the Department of Computer Science and Engineering, Toyohashi University of Technology in collaboration with Tomohiro Amemiya and Yasushi Ikei from the University of Tokyo have developed a virtual walking system for seated observers which allows them to experience walking without moving their limbs. The idea is that it may provide virtual walking experience for people with walking disabilities.
They proposed:
a new virtual walking system that induces the sense of ownership and agency in the users of a walking self-avatar through a combination of vection* and leg action induced by optic flow and foot vibrations, respectively.
In case you don't know the term, vection is the sensation of movement of the body induced by visual stimulation.
The results of their research was published this month in a paper published this month in Frontiers in Virtual Reality. Using a head-mounted display and software that associated participants' head movements with an avatar's head movement in yaw, roll, and pitch, they set out to compare the experience of a full-body or hands-and-feet-only walking avatar with either the first-person (experiment 1) or third-person (experiment 2) perspective can convey the sensation of walking in a virtual environment through optic flows and foot vibrations.
Participants in their experiment sat on a stool connected to four vibro-transducers made from aluminum springs and wood plates placed on their feet. Users wore headphones that emitted white noise to drown out the sound of vibrating in the system.
40 participants were split between first-person and third-person perspectives for the experiment. All saw the same virtual world with the head of their full-body avatar linked to the user's head movements.
The results suggest that the full-body or hands-and-feet avatar is effective for creating virtual walking experiences from the first-person perspective, but not the third-person perspective, and that the foot vibrations simulating footsteps are effective, regardless of the avatar condition.
More Information
Enhancing Virtual Walking Sensation Using Self-Avatar in First-Person Perspective and Foot Vibrations
by Yusuke Matsuda , Junya Nakamura , Tomohiro Amemiya , Yasushi Ikei and Michiteru Kitazaki
---
Amazon Previews Q, Its AI-Powered Assistant
04/12/2023
Amazon has announced Q, a generative artificial intelligence powered assistant that can be tailored to the data in a specific organization.
---
Apache Kyuubi 1.8 Adds Web UI
20/11/2023
Apache Kyuubi 1.8 has been released with improvements including a new experimental Web UI and a new chat engine with OpenAI ChatGPT backend.
More News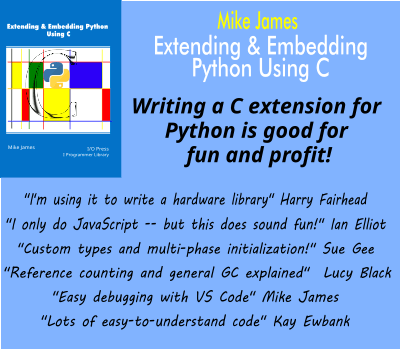 Comments
or email your comment to: comments@i-programmer.info
Last Updated ( Thursday, 29 April 2021 )