Written by Lucy Black
Wednesday, 02 June 2021
Jumping about with your senses filled by a false input can cause you to fall over or interact with the real world in ways that are just plain wrong. VR can be fun, but it can also be dangerous - who knew that?
New research reveals that there are common and fairly standard ways in which users make mistakes when using VR. The thing is we have all been there and done that. From walking into something in the real world that was absent from the VR world to suddenly shouting out and scaring the daylights out of everyone else in the room. There is a serious argument that VR should only be attempted in an empty room for safety and an overall good experience - but of course this isn't how things generally are.
A research team from University of Copenhagen and Monash University, Austrailia have been looking at YouTube videos of VR fails in an effort to categorize things that can go wrong.
"We examine VR fails on YouTube, as one of the popular emerging themes of videos. These videos capture people in VR colliding with furniture, falling over, hitting spectators, and experiencing fear, joy, nausea, surprise, and more. The videos also capture spectator reactions and participation"
The intent is to provide information that lets designers try to minimize the likelihood that something will go wrong in the future:
"Based on the findings, we further discuss the 'moment of breakdown' as an opportunity for designing engaging and enhanced VR experiences."
In the paper presented at the 2021 ACM CHI Virtual Conference on Human Factors in Computing Systems, the different failure modes are summarized in a very simple and easy to absorb format - cartoons:
Comic a) illustrates a video (ID38) in which a young player is slowly rotating their controller to manipulate a virtual object in front of them. Eventually, the player leans far enough to fall forward and, as they fall, the headset partially arrests their fall, but releases just in time for their face to collide with a wall.
Comic b) shows a fail (ID20) in which the player moves a controller around themselves, eventually hitting the person next to them. The spectator was not paying attention to the controllers.
In comic c) we capture the fail (ID55) in which the player screams, seemingly scared by something from the VR game. They take of their headset and notice that the child behind them was scared by their yelling and has started crying.
There is also a very nice graph explaining what the causes are of the different failure modes:
There seem to me to be so many causes that the programmer can do little about. Indeed there is one cause that you might not want to remove anyway - fear!
Being more serious the paper does make some sensible suggestions as to how we can make things better. In particular, it suggests using a microprojector so that spectators are aware of what the VR user might do next and take avoiding action. Another nice idea is building into the experience the ability to "emerge" from the VR and come back to reality and then "go back in" in an easy fashion so as to gain orientation and interact with spectators.
There are many other interesting things in the paper and it is well worth a read.
More Information
Bad Breakdowns, Useful Seams, and Face Slapping: Analysis of VR Fails on YouTube
Emily Dao, Andreea Muresan, Kasper Hornbæk and Jarrod Knibbe
Related Articles
Walk A Thousand VR Miles And Never Leave The Room
Microsoft Mesh - A Platform For Holoportation
MetaLimbs: A Way To Have An Extra Pair Of Arms
To be informed about new articles on I Programmer, sign up for our weekly newsletter, subscribe to the RSS feed and follow us on Twitter, Facebook or Linkedin.
---
Notepad++ Twentieth Anniversary
05/12/2023
An updated version of Notepad++ is available, on its 20th anniversary. The text editor first saw light in November 2003 when it was released on SourceForge.
---
Microsoft Announces New Tools at Ignite
22/11/2023
Microsoft announced a range of new features for its tools at its annual Ignite conference, with new ways to customize Microsoft 365 and extra AI facilities for Azure.
More News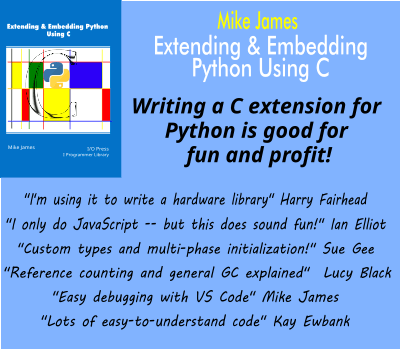 Comments
or email your comment to: comments@i-programmer.info
Last Updated ( Wednesday, 02 June 2021 )