Cardboard Outshines Glass
Written by David Conrad
Saturday, 18 April 2015
Google has announced, Works With Google Cardboard, a new certification program for it low-cost virtual reality headset and produced new design guidelines plus updated SDKs for Android and Unity.
At last year's I/O Google handed out pieces of cardboard. Was this a gimmick destined for the bin like so much of the stuff you pick up at trade events? Or was it. as Harry Fairhead reported for I Programmer, The Most Exciting Thing At Google I/O and a new low cost way for everyone to experience virtual reality.
As well as being no joke, Google Cardboard turned out to be more than a seven-day wonder. According to its Product Manager, Andrew Narkter, has led to hundreds of apps as well as becoming an established part of the Maker landscape with Cardboard viewers turning up at art shows and film festivals over the world.
Google open sourced the Cardboard viewer design from the very beginning and now you can find viewers in all types of material - and with subtle variations. This diversity of VR viewers and apps is what has led to the Works with Google Cardboard (WWGC) program.
According to Narkter's blog post:
It's what we dreamed about when we folded our first piece of cardboard, and combined it with a smartphone: a VR experience for everyone! And less than a year later, there's a tremendous diversity of VR viewers and apps to choose from. To keep this creativity going, however, we also need to invest in compatibility.
That's why, as part of today's program, we're releasing a new tool that configures any viewer for every Cardboard app, automatically.
As a manufacturer, all you need to do is define your viewer's key parameters (like focal length, input type, and inter-lens distance), and you'll get a QR code to place on your device. Once a user scans this code using the Google Cardboard app, all their other Cardboard VR experiences will be optimized for your viewer. And that's it.
The new Manufacturers kit not only has templates for die-cut, laser-cut and scissor cut viewers plus specifications for the lens required, it also has Guidelines and Best Practices and Viewer Profile and Badge Guidelines to help manufacturers gain acceptance to the WWGC program.
Developers have already produced immersive apps and experiences for Cardboard and the Apps section of the Cardboard site helps users find them.
For developers the new guidelines, Designing for Google Cardboard, focus on avoiding simulator sickness and provides interactive patterns to promote a good user experience. To help put this advice into practice the Cardboard SDKs for Android and Unity have been updated to improve head tracking and drift correction.
So while Google Glass, Google's initial exclusive, high-tech attempt at augmented reality seems to have petered out, its cheap and homspun foray into virtual reality seems to have caught on in a big way.
Facebook may have Occulus Rift, but Google has a host of Cardbord Apps and now offers a badge and QR codes to make them compatible with a growing range of cheap add-ons to your Android phone.
---
The Pi 5 Breaks The Mold
29/11/2023
The Pi 5 is an exciting development bringing even more power for not much additional cost, but it also signals a bigger change in the Pi line-up, obscured by secretiveness.
---
Generative AI For Beginners
06/12/2023
Here are two introductions to Generative AI - one from DeepLearning.AI presented by Andrew Ng, the other from Google Cloud Training. Both are on the Coursera platform and both are short, six hou [ ... ]
More News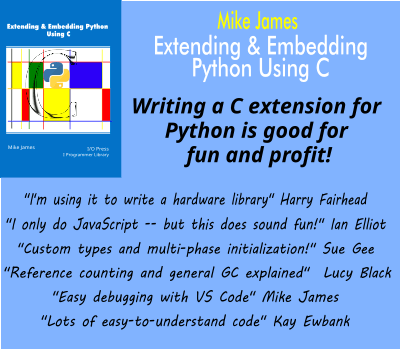 Comments
or email your comment to: comments@i-programmer.info
Last Updated ( Saturday, 18 April 2015 )