AR Brings New Dimension To Coloring
Written by Lucy Black
Sunday, 04 October 2015
Coloring in is something that children take delight in. The fact that it helps to develop co-ordination skills and various cognitive skills also means it's an activity that parents and teachers have always encouraged. Combining it with augmented reality now brings a new lease of life to coloring, courtesy of Disney Research.
A coloring book app that can cause characters to leap from the page in 3-D glory with the help of augmented reality, Using it a child colors a character, such as an elephant, on the book page normally, while a tablet or smartphone running the app monitors the drawing. Based on the child's coloring, the app fills in colors in real-time on an animated 3-D version of the elephant that is visible on the device's screen and integrated into the video.
As the Disney Research press release puts it:
The app keeps the core focus on the traditional activity of coloring while offering a magical digital overlay that enhances engagement.
We are used to hearing about cutting edge research months of years before it is actually available to use. The opposite is true of this app. Researchers from Disney, ETH Zurich and the Swiss university EPFL have just presented a paper on their augmented reality app at the IEEE International Symposium on Mixed and Augmented Reality (ISMAR 2015) in Fukuoka, Japan. Meanwhile their work has already gone through the tech transfer process and a commercial product called "Disney Color and Play" was launched earlier this year by Disney Publishing Worldwide and Bendon.
This video shows the app in action and also explains the algorithms that it uses:
As the research paper explains the app uses a texturing process that applies the captured texture from a 2-D colored drawing to both the visible and occluded regions of a 3-D character in real time together with a deformable surface tracking method designed for colored drawings that uses a new outlier rejection algorithm for real-time tracking and surface deformation recovery.
The paper also gives the result of a user study. Due to ethical constraints it was tested with a sample of 40 adults (mean age 23) rather than the app's target audience of young children. However from user comments the researches concluded that the app, running on an iPad Air strongly improves the sense of connection with the character, and motivates people to draw more.
---
Chatbots Hallucinate - Word Of The Year
25/11/2023
The propensity of AI-powered chatbots to provide misinformation is referred to as "hallucinating" and is something that has come to popular attention - to such an extent that the verb "hallucinate" ha [ ... ]
---
AI Ready - Certification From Amazon
29/11/2023
Amazon aims to provide free AI skills training to 2 million people by 2025 with its new 'AI Ready' commitment. Building on its existing scholarship program with Udacity, next year Amazon is [ ... ]
More News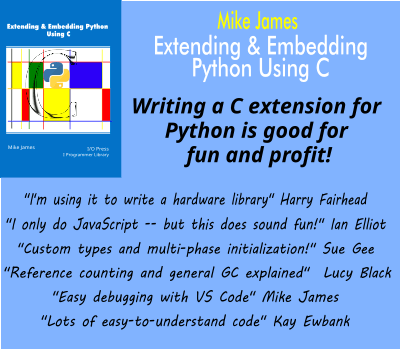 Comments
or email your comment to: comments@i-programmer.info
Last Updated ( Saturday, 03 October 2015 )