HoloLens - What Would You Like To See Built?
Written by Lucy Black
Monday, 07 December 2015
Microsoft HoloLens won't start to ship until next year but already it has a thriving community of developers who want to use it. Now Microsoft has launched a new website to asking devs community to submit ideas for the holographic apps, one of which will be built by Microsoft.
The Hololens concept was intended to capture people's imaginations and it has. Microsoft received over 500 submissions when it invited academic institutions to apply for grants and the opportunity to be among the first to get HoloLens development kits and now it is asking for ideas that would make good HoloLens experiences. Having crowd sourced ideas the winning one will be created in-house by Microsoft's HoloLens development team with feedback provided to the community and the code for the project opens sourced when it is completed.
To submit an idea you need a Microsoft account and must be at least 13 years old, and those between 13 and 18 must have parental consent.
The site's FAQ explains the goal of this exercise:
We're doing this to help inform developers what is possible on Microsoft HoloLens, and help you learn how to develop for it. We want to share our knowledge with the community, and understand what information and support you will need when you start developing your own ideas. During the idea submission phase, we'll be blogging about which ideas are feasible and best take advantage of the differentiated capabilities of HoloLens, and how to build them. Once the winning idea is identified, an experienced HoloLens development team comprised of designers, artists, and developers will build out the application and share the process with the community through weekly build reviews, Q&A sessions, or any other suggestions you may have. We hope to prepare developers to build applications for HoloLens, and give you confidence and the foundation to succeed.
The judges will be looking for ideas that best showcase the central feature of HoloLens - interacting with holograms. The blog post announcing the initiative outlines these considerations:
World coordinates. Holograms can be world locked, which means they stay where you put them. You can walk around the hologram to see the other side of it, revealing new details as you go.
Scale. Holograms can share the same size as objects in the real world, but they can also shrink and grow.
Interaction. HoloLens uses your gaze to determine what you want to interact with. Combine that with gesture and voice commands, you can create holograms that are fully interactive.
Spatial Sound. Holograms can grab your attention with sound, leading you in a specific direction.
Spatial Mapping. HoloLens knows about your world by giving apps information about surfaces in the user's environment. From that, you can place holograms on floors, walls and tables.
Microsoft opened the HoloLens Ideas site on December 1st and there have already been almost 3,000 submissions. So by the time the deadline expires on January 11th, the task of choosing the three most viable ones to be put up for a final vote on Twitter is going to be a pretty tough call. Luckily the site is inviting the community to comment on and vote for other submissions - and you don't need to submit an idea to take part in the evaluation process.
UPDATE: The winner is ....
The HoloLens team received over 5,000 ideas and put the folllowing three forward for the final vote:
Airquarium - users can explore the ocean up close and personal. A user's room gets populated with a variety of autonomous marine animals. The available animals and the look of the environment depends on the user's current "depth." Data mapped to a wall shows the current depth and the list of animals available at the current depth. Users can tap on an animal to learn more about it, feed it, or remove it and can use an animal list to add more animals of a certain type.
Galaxy Explorer - explore the Milky Way galaxy using natural gestures and voice commands. Tap on anything to get detailed facts and stats. Draw a path through the galaxy and see an animated view of how long it would take to make the trip by car, by rocket, by fictional starship, or as a light beam. Then land on a planet, and get a sense of really being there.
Grab the Idol is a first-person puzzle game where your room is filled with randomly-generated traps and puzzles that you must navigate and solve to reach the idol. Once you've grabbed the idol, safely return to the start position to escape with the treasure and go on to the next dungeon. Hazards include pools of lava on the floor that you must avoid, spinning blades that you must duck under, and switch-activated poison darts that you must dodge.
A total of 2,229 votes were cast in the Twitter poll with, 18% for Airquarium, 24% for Grab the Idol. Galaxy Explorer emerged as the overwhelming favorite with 58%. You can follow the progress of who this experience is being created here.
---
GitHub Sees Exponential Rise In AI
15/11/2023
Developers are flocking to AI creating an explosion of generative AI activity in open source. The 11th annual Octoverse report, unveiled at last week's GitHub Universe event recorded 65K public g [ ... ]
---
Amazon Previews Q, Its AI-Powered Assistant
04/12/2023
Amazon has announced Q, a generative artificial intelligence powered assistant that can be tailored to the data in a specific organization.
More News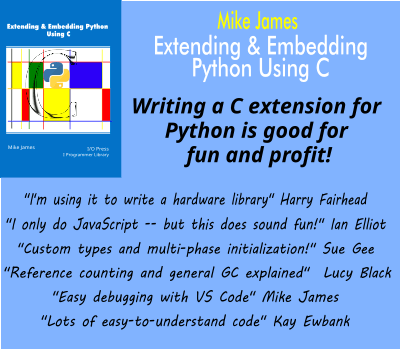 Comments
or email your comment to: comments@i-programmer.info
Last Updated ( Monday, 29 February 2016 )