Open Media Alliance AV1 Is Better Than JPEG
Written by Kay Ewbank
Tuesday, 23 January 2018
The Alliance for Open Media's work on an alternative video codec is making progress with tests in a trial version of Firefox showing that the Alliance's AV1 video compression technology produces video files that are a third smaller than those compressed by rival options.
The Alliance for Open Media is made up of some big names including Google, Mozilla, Adobe, Amazon, Netflix, IBM and Microsoft, as well as hardware companies including Intel, AMD, NVidia and Cisco. Recent new members include Facebook, and Apple. Apple joined without much publicity, presumably partially because Apple has its own rival technologies.
Apple announced in September that its HEVC video compression technology compresses video by around 40 percent. HEVC is included in iOS 11, which was introduced in September. The tests in Firefox show that the Alliance's own AVI compression technology improves on that by another 25 to 35 percent, and achieves similar improvements when compared to Google's VP9.
The Alliance's goal is to provide a patent-free video compression technology, and this has been a team effort combining teams working on Daala, Thor, and VP10 video codecs. Daala is the code-name for a video compression technology developed by Mozilla Foundation, Xiph.Org Foundation and other contributors. Thor is Cisco Systems royalty free video codec, while VP10 is developed by Google.
AV1 compresses video files before they are stored or transmitted over a network. Writing about the Firefox test on the Mozilla Hacks blog site, Google's Ralph Giles and BitMovin's Martin Smole said the two companies have partnered to bring AV1 playback with HTML5 to Firefox as the first browser to play AV1 MPEG-DASH/HLS streams.
The blog post points out that the AV1 bitstream is set to be finalized in early 2018, and there are still things that may change during development. The partners achieved the playback by ensuring that the encoder and decoder use the same version of the bitstream.
A test page has been prepared to demonstrate playback of MPEG-DASH test assets encoded in AV1 by the Bitmovin Encoder and played with the Bitmovin HTML5 Player (7.3.0-b7) in the Firefox Nightly browser.
The blog also noted that:
"The current state of the AV1 encoder is still far away from delivering reasonable encoding times without extensive tuning to the code base: e.g. it takes about 150 seconds on an off-the-shelf desktop computer to encode one second of video."
However, Bitmovin's software was able to provide complete ABR test assets (multiple qualities and resolutions) of high quality in reasonable times.
While the main aim of the Alliance is to create a video compression technology, they may also be looking at still graphics image technologies too, with multiple members of the alliance reportedly interested. The aim would be to provide better compression techniques than JPEG to avoid losing details, while handling elements such as charts and text more intelligently, along with live photos that contain some elements of video. The official line is that the Alliance is concentrating on the video codec, but work is definitely ongoing. Tim Terribery of Mozilla, who is working alongside Thomas Daede on the project, says that currently the images are around 15 percent smaller than those stored in Apple's HEIC image format. There's a demo (above) comparing the rival formats that makes interesting viewing.
More Information
Related Articles
Mozjpeg 2 Makes Pictures Smaller
Video Codec Consortium Proposed
To be informed about new articles on I Programmer, sign up for our weekly newsletter, subscribe to the RSS feed and follow us on, Twitter, Facebook or Linkedin.
---
Apache Arrow 2 Improves C++ and Rust Support
29/10/2020
There's a new release of Apache Arrow with improvements to the support for C++ and Rust, particularly in support for Parquet.
---
GitPod Adds Native GitLab Integration
15/10/2020
Users of GitLab can now make use of the Gitpod UI. GitLab is a popular DevOps tool that is used by more than 100,000 organizations. A partnership between GitLab and Gitpod means developers can make us [ ... ]
More News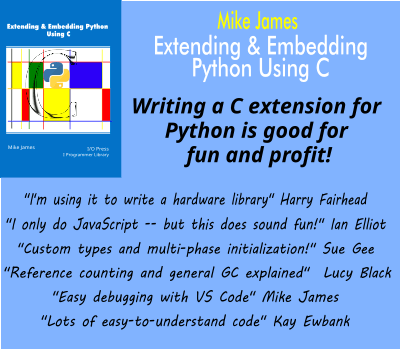 Comments
or email your comment to: comments@i-programmer.info
Last Updated ( Tuesday, 23 January 2018 )