Display Your App In Android Experiments
Written by Lucy Black
Thursday, 13 August 2015
Google has launched a site dedicated to encouraging and showcasing projects built with Android to inspire you you to build even more. All apps in Android Experiments gallery will be open source; so not only can you admire them, you can see how they were made.
According to the Android Developers Blog the idea behind Android Experiments is as:
a way to celebrate the creative, experimental Android work of developers everywhere and inspire more developers to get creative with technology and code.
Google has a good precedent for this type of gallery with Chrome Experiments, launched in 2009 as a similar source of inspiration to developers and earlier this year celebrated having 1000 projects on display.
In the case of Android Experiments Google is providing a showcase for projects on phones, tablets, watches, and more. The inaugural experiments show a broad range of creative work, including camera experiments and OpenGL demos; Android Wear apps and hardware hacks, as this video shows:
Google says:
We're working to document creative experiments like these and make them open source so anyone can see how they are made, or get inspired to create their own. Our hope is to encourage more developers to challenge how we interact with the devices we use every day.
Currently there are twenty apps in the gallery and developers are invited to submit apps that work on Android 4.4 and higher for inclusion by filling in a form which requires a link to the source code on GitHub and up to five screenshots and or videos.
The submission guidelines say that what the gallery curators are looking for is:
Innovative use of new or unique features of the Android platform
Projects that explore how we interact with our devices, in small and big ways
Unique and extraordinary visual aesthetics
Open source projects that can inspire other developers
Surprise us - we want to see the amazing things you're cooking up.
So what is going to motivate devs to submit their apps and effectively give away their best ideas?
Presumably the opportunity to attract more users to their aps. When you click on an item in the gallery there's a button to "GET IT ON GOOGLE PLAY" as well as one to "GET THE CODE".
So how quickly will Android Experiments make it to 1000 projects?
---
MongoDB 7 Adds Queryable Encryption
04/09/2023
MongoDB 7 has been released with full support for encrypted queries and easier management of Atlas Search indexes.
---
Happy 25th Birthday, Google
27/09/2023
Today Google is celebrating its 25th Birthday. Sundar Pichai tweeted "Thanks to everyone who uses our products and challenges us to keep innovating and to all Googlers!" And there's a Google Dood [ ... ]
More News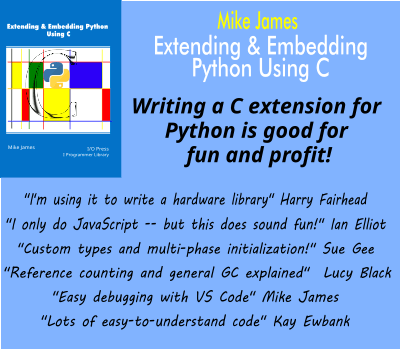 Comments
or email your comment to: comments@i-programmer.info
Last Updated ( Thursday, 13 August 2015 )