Announcing Google Code-in 2018
Written by Sue Gee
Tuesday, 04 September 2018
Google has announced the ninth consecutive year of its Code-In 2018 contest in which students ages 13 through 17 from around the world can learn about open source development by working on real open source projects, with mentorship from active developers.
Google Code-in (GCI) is unique because, not only do the students choose what they want to work on from the 2,500+ tasks created by open source organizations, but they have mentors available to help answer their questions as they work on each of their tasks. It seems likely that it is ready access to high quality mentorship that is responsible for the recent success of GCI.
Google Code-in has gone from strength to strength in the last few years with a sharp uptick last year.
In the final analysis for 2017 the total number of students was 3,555 who completed 16,468 tasks between them, with an average number per student being 4.6. Between them the 50 Grand Prize Winners, 2 from each of the 25 mentoring organizations, completed 1,739 tasks, an average of almost 35 each.
Open source organization applications for GCI 2018 open on September 6 and organizations will be selected by Google based on their success mentoring students in Google Summer of Code (GSoC), the program in which university students spend their summer break writing code and learning about open source development while working on complex coding project and earning a stipend.
This year 212 open source organizations with over 2100 mentors were involved in GSoC, more than ever before. For GCI, rather than undertaking a sustained project, pre-university students aged 13-17 complete short (3-5 hour) tasks categorized as: Code, Documentation/Training, Outreach/Research, Quality Assurance, or Design.
The onus is on the OS organizations to create sufficient tasks to satisfy the demand from students to undertake them. The advice from Google is not to list them all at the outset (October 23) but instead keep some available for a later stage in the 7-week contest.
The way GCI works is that students search for a task that interests them and claim it. They have at least three days to complete it, with guidance from mentors, if needed. Once students submit the work for review, mentors from the organization evaluate the work, provide feedback. If the task has been successfully completed, it will be accepted and the student can select another one. If it needs more work, specific feedback will be provided - or a student can abandon the task and it goes back into the pool of those available.
GCI is a contest in that there are prizes:
Participants who complete at least 1 task are awarded a digital certificate.

Participants who complete 3 or more tasks receive a t-shirt.

At the end of the contest, each organization will choose six finalists to receive limited edition Google Code-in hoodies and two of them will be will be the grand prize winners who go on an expenses paid trip to Google Headquarters in California.
To select the finalists, each open source organization reviews the work of the 20 students with the highest number of completed tasks. Work will be reviewed considering quality, creativity, thoroughness, complexity, and community involvement. This means it is possible that someone who completed 15 challenging tasks could be chosen as a Grand Prize Winner over someone who completed 35 trivial tasks.
More Information
Related Articles
Google Code-in 2017 - An Epic Achievement
Record Breaking Google Code-In 2017
Google Code-In 2016 Progress Report
To be informed about new articles on I Programmer, sign up for our weekly newsletter, subscribe to the RSS feed and follow us on Twitter, Facebook or Linkedin.
---
Chatbots Hallucinate - Word Of The Year
25/11/2023
The propensity of AI-powered chatbots to provide misinformation is referred to as "hallucinating" and is something that has come to popular attention - to such an extent that the verb "hallucinate" ha [ ... ]
---
Magic Prompts For LLMs?
08/11/2023
Are there magic prompts that make LLMs disgorge the results that you want? New research suggests that there are and they are short.
More News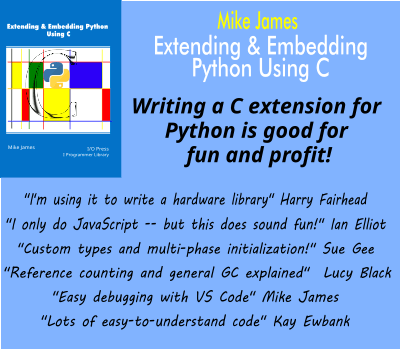 Comments
or email your comment to: comments@i-programmer.info
Last Updated ( Wednesday, 05 September 2018 )