Imagine Cup World Champions 2023
Written by Lucy Black
Friday, 26 May 2023
Three teams, the top team from each of the contest's three regions took part in the ultimate stage of the Imagine Cup and travelled to Seattle to make their final 3-minute pitches to the panel of three judges immediately before the start of Build. And the winners were ... Team TAWI from Kenya.
Now in its 21st year Microsoft's Imagine Cup is seen as the greatest student developer competition in the world and is remarkable for the quality of the entries and the enthusiasm of the participants.
Tens of thousands of students took part in this year's edition of the competition which challenges teams to use technology to the benefit of society in one of four categories - Earth, Health, Education and Lifestyle. Forty eight teams were selected for the World Finals where prizes were awarded to the top team in
each of the four categories in each region, a total of twelve winning teams. The top team in each region advanced to the final round, the World Championship, to compete for the $100,000 prize, a mentorship session with Microsoft's Chairman and CEO, Satya Nadella, and Level 2 access to Microsoft for Startups Founders Hub. These prizes are intended help the winning team take their solution to the next phase after the Imagine Cup.
The three teams and their projects were:
AMERICAS WINNER
Eupnea, United States

Eupnea is the complete package that provides tuberculosis patients and health care providers with a low-cost solution to save lives and eradicate tuberculosis. Using an Artificial Intelligence cough analysis tool, it provides a risk score and diagnosis, then recommends treatment through gamification and links the user to a community.
ASIA WINNER
CS-M Tool, Thailand

CS-M Tool (Cardiac Self-Monitoring Tool) is a medical device that enables users to check the health of their heart themselves. The system uses a smartphone connected to a stethoscope that integrates with AI to process the heart sound and then display results within the application to detect any anomalies.
EMEA WINNER
TAWI, Kenya

TAWI is an innovative and accessible solution that addresses the communication challenges faced by children with Auditory Processing Disorder (APD). By leveraging real-time speech recognition technology, TAWI suppresses background noise, enhances speech quality, and converts speech-to-text, all tailored to each child's specific needs. With just earphones and a smartphone, TAWI empowers children with APD to overcome communication barriers, confidently navigate the world and achieve their full potential.
Watch the World Championship Finals in this video which was live streamed just prior to the start of Build:
Congratulations to Team TAWI from Kenya, made up of John Onsongo Mabeya, Muna Said, Syntiche Musawu Cishimbi and Zakariya Hussein Hassan.
As explained in the video TAWI was inspired by one of the team members who has a sibling with APD, and they witnessed first hand their sibling's difficulties and recognized the need for a more practical and cost-effective alternative to traditional hearing aids. Speaking on behalf of the team, Muna commented:
"As a team, we are very excited about the potential impact that our project, TAWI, could have on the lives of children with APD. We believe that TAWI, which uses real-time speech recognition and amplification, could be a game changer for these children, allowing them to participate more fully in social and educational settings. Our hope is that TAWI will eventually become widely available and help to address a critical community need."
Students who are interested in participating in the Imagine Cup 2024 should register on the Imagine Cup website and begin dreaming up their ideas.
More Information
---
Google Turns 25
06/09/2023
At the end of September 2023 Google will officially celebrate its 25th birthday. In fact the day itself has already come and gone as it was on September 4th, 1998 that Google was founded by Larry [ ... ]
---
Google's 25 Years of AI Progress
27/09/2023
As part of Google's 25 year celebration, a blog post lists "Our 10 biggest AI moments...". It is true that Google has pushed AI to get us where we are today, but the reality is more nuanced than just [ ... ]
More News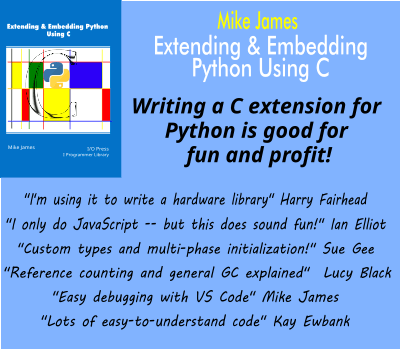 Comments
or email your comment to: comments@i-programmer.info
Last Updated ( Friday, 26 May 2023 )