Microsoft Research Open Source Challenge For Students
Written by Alex Armstrong
Tuesday, 09 February 2016
Microsoft Research has provided an interesting challenge to students - identify problems that can be addressed using Microsoft's open source tools and have a stab at solving them.
As is made clear on the Microsoft Research site, the idea behind the challenge is to draw attention both to Microsoft Research and its open source tools.
Microsoft Research has over fifty projects that span the range of computer science from artificial intelligence to visualization, from cryptography to programming models. They are all showcased on our Open Source Portal.
In these projects, the researchers have created open source tools and made them available for all. The objective of this challenge is to make the tools widely known and available and to elicit exceptional ideas from bright students around the world.
So there's a good deal of self-promotion going on here. But perhaps that's no bad thing as Microsoft Research isn't very good at blowing its own trumpet and probably fails to get the publicity it deserves. We have repeatedly covered Project Oxford, but a lot of the other open sourced tools are not nearly as well known
So what is the scope of the challenge and how can you enter it.
First you need to know that it is restricted to students at recognised institutions. On the other hand it is open world-wide, with the usual restrictions, to those aged 18+.
The first step in entering is to Register - which is a matter of providing you name, and institution, email address - together with an indication of which tools you might use. Your email address will be used to email you updates about the contest. Requiring you to list the tools you might use at least gets you to peruse the list of available tools! While the tools are generally on GitHub, some are on other repositories such as CodePlex, all can be found listed on the Open Source Portal.
The challenge announcement gives this outline:
So, think of a project. Then acquire the tool and work on it to solve your problem. Finally, write a report about your findings and submit it. Your report submission will enter you into the Challenge.
In the report, present a description of the project including goals, methods, challenges, and any result obtained. In the report, present a description of the project including goals, methods, challenges, and any result obtained using your chosen tool. Sample input, output or screenshots must be submitted to show you used the tool in the project.
The Official Rules provide a bit more detail. The submission deadline is April 11, 2016; the report must be presented in 6 pages or less in PDF format; and the judging criteria are:
30% - Originality of the idea
40% - Depth of use of an open source tool from the Open Source Portal
30% - Readability of the report
In other words, how you use the tools you choose counts the most.
Two cash prizes of $5,000 and $2,500 will be awarded.
The announcement also mentions that Honorary Mention Certificates will be presented to runner-up entries and that as a result of the challenge, some entrants could be invited to visit a Microsoft Research Laboratory, or have an opportunity to interview for internships at Microsoft which involve working with a research team for 12 weeks on cutting edge research. It is this opportunity that seems the best incentive for entering this contest.
If you decide to enter have a look at the section of the rules that covers how Microsoft could use your entries and states that by submitting and entry you grant Microsoft:
an irrevocable, royalty-free, worldwide right and license to: (i) use, review, assess, test and otherwise analyze your entry and all its content
It's no worse than for many other contests, but it is worth remembering that where there are prizes there may also be potential pitfalls.
More Information
Microsoft Open Source Challenge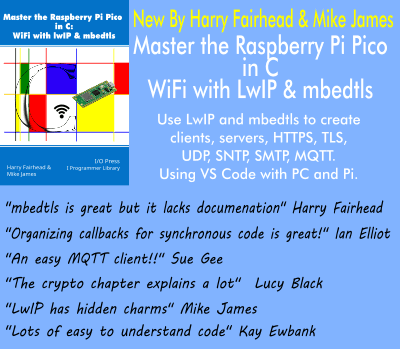 Comments
or email your comment to: comments@i-programmer.info
Last Updated ( Tuesday, 09 February 2016 )