Written by Alex Armstrong
Tuesday, 13 January 2015
Churchill Navigation is challenging developers to beat its own solution to an interesting problem. There's a first prize of $5K plus two runner-up awards of $2000 and $500.
To quote from the challenge web page:
In a nutshell: We give you a bunch of ranked 2D points, then ask you to find the most important ones inside some randomly generated rectangles. Easy, right?
To take part in the contest you need to download a zip file that contains the precise problem definition, a testing framework that can load one of more dlls to evaluate their performance and compare their results and a reference solution used to test for correctness.
The important criteria here is speed - the DLL that provides the correct answer and fastest will be the winner.
The deadline for the contest is 5pm MST on February 10, 2015 and the leaderboard reveals that currently one team has a faster solution than the in-house team.
Churchill Navigation is a pioneer of Augmented Reality Mapping and has a Mission Management Mapping System that is used by law enforcement agencies. The challenge it has set isn't intended to be directly product related. According to Andras Balogh, who posted news of the competition to Reddit, the problem was originally used for interviewing purposes the idea of turning it into an open-to-all contest was as:
a fun way to get engaged with the programmer community, and meet some smart engineers

Judging from some of the comments on Reddit, and from the water-cooler discussion of in the I Programmer office the problem is one that devs do find interesting, with several alternative approaches being suggested. Most involve presorting the data in some way either via a direct sort or using a data structure like a quadtree (see Quadtrees and Octrees). One or two people mentioned geographic hashing and a few hybrid schemes have been suggested.
As Andras says:
it's fun to see all the different ways people solve the same problem!
He also undertakes to share the in-house team's solution and along with those of the winning team(s) and says that runtimes will be published once the contest is over.
---
Insights Into Software Supply Chain Security
08/11/2023
A report from Chainguard reveals that while software developers and security leaders are committed to tackling software supply chain security, differences in their perspectives and prioritie [ ... ]
---
The Pi 5 Breaks The Mold
29/11/2023
The Pi 5 is an exciting development bringing even more power for not much additional cost, but it also signals a bigger change in the Pi line-up, obscured by secretiveness.
More News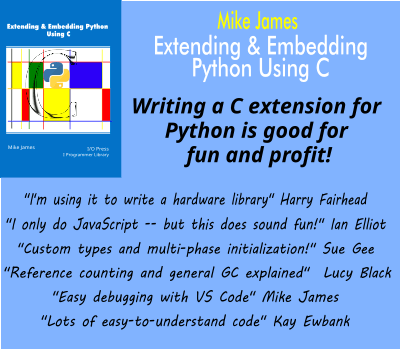 Comments
or email your comment to: comments@i-programmer.info
Last Updated ( Tuesday, 13 January 2015 )