Google Reveals Contact Center AI
Written by Alex Armstrong
Thursday, 26 July 2018
At this week's Google Cloud Next '18 conference, Fei-Fei Li demonstrated a new AI system designed to be the next generation of automated customer-service voices. Contact Center AI it is now in alpha and there's a form to complete to request access.
Voice automation is already used widely in the realm of customer service with banks leading the way with systems that authenticater identity and then provide account information. In this scenario there's no artificial intelligence which is what Google is now hoping to introduce.
The idea is that Google's Dialogflow product will enable developers to build AI-powered virtual agents for contact centers. Instead of a lengthy phone tree, the Virtual Agent uses open-ended questions to quickly assess a customer's history, sourcing the best answers and cutting wait times for customers. When calls are forwarded to a live agent, Agent Assist presents machine-learning-driven insights, helping the agent provide a personalized and relevant response.
(click graphic to enlarge)
In a blog post explaining what Google AI (formerly Google Research) is now doing, Fei-Fei Li, Google AI's Chief writes:
But our true goal is to empower a contact center's human agents, as well as the customers that rely on them. To do this, we built a complete solution with our partners that includes Dialogflow Enterprise Edition, as well as additional capabilities that are particularly useful for contact centers—all with a commitment to using a responsible, human-centered approach to AI. We call it Contact Center AI, and we think it has the potential to elevate every aspect of the customer service experience, from start to finish.
You may remember the furore that ensued when Google demoed its voice assistant using Google Duplex making restaurant reservation that was so human-like that it was hard to believe it wasn't a real person. Li appears to address this issue in her blog post.
Lastly, we're working with several of our Contact Center AI partners—including Appian, Chatbase, Cisco, Five9, Genesys, Mitel, Quantiphi, RingCentral, Twilio, UiPath, Upwire, and Vonage—to engage with us around the responsible use of Cloud AI. This includes best practices such as disclosing when customers are talking to a bot, and education around issues such as unconscious bias and the future of work. We want to make sure we're using technology in ways employees and users will will find fair, empowering, and worthy of their trust.
We've previously reported market research that reveals that customers are fairly accepting of bots in situations such as automated banking and airline reservations, but how will current human call center workers respond to sharing their jobs with Virtual Agents? It is to be hoped Virtual Agents will relive some of the pressure associated with this role. If the collaborative aspects between AI and human discretion can be made to work this could be a win-win situation for customers, companies, and their employees.
Contact Center AI is in Alpha and those interested in using it are invited to apply. This is a matter of filling in a form that asks probing questions and doesn't make many promises. It says:
Google through a third party may contact you to partake in the Contact Center AI alpha. Applying does not guarantee admission, and information submitted via this form may be used for market research as well as be sent to authorized third party contact center AI partners.
More Information
Transforming the contact center with AI
Related Articles
The Chatbot Phenomenon - An Infographic
To be informed about new articles on I Programmer, sign up for our weekly newsletter, subscribe to the RSS feed and follow us on, Twitter, Facebook or Linkedin.
---
Firefox Drops Support For PWA
06/01/2021
Firefox is removing its experimental support for installing Progressive Web Apps to the desktop. Whether or not this really constitutes giving up on PWA depends on your point of view, but I think [ ... ]
---
Bash 5.1 Reworks Pathname Expansion
04/01/2021
The fifth major release of Bash has been released with improvements including a rework of the way pathname expansion is handled.
More News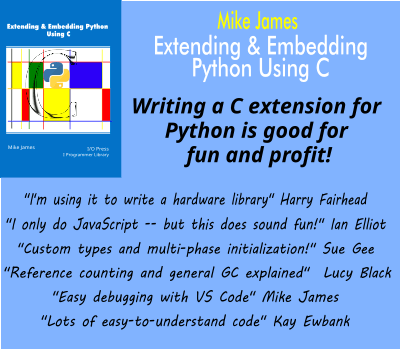 Comments
or email your comment to: comments@i-programmer.info
find fair, empowering, and worthy of their trust.
Last Updated ( Thursday, 26 July 2018 )