Amazon Patents Nurse Alexa
Written by Sue Gee
Sunday, 21 October 2018
Amazon was granted a patent last week for "Voice-based determination of physical and emotional characteristics of users". It raises two distinct issues. One is the recurring complaint about patents in general. The other is that Alexa could play a helpful role in health care.
First a caveat - an application for a patent is not an indication that the technology actually exists, or even that it is in the pipeline. In this case, however, the idea of being able to detect physical and emotional conditions from voice alone is entirely plausible.
To quote from the patent:
For example, physical conditions such as sore throats and coughs may be determined based at least in part on a voice input from the user, and emotional conditions such as an excited emotional state or a sad emotional state may be determined based at least in part on voice input from a user.
This is illustrated in a graphic which forms is part of the patent:
The patent application doesn't refer to any specific technological breakthroughs for diagnosing stress, boredom, tiredness or a sore throat from voice data, instead it repeatedly assumes that this is possible as in this flow chart which refers to "an emotional" and "a physical status" of the user.
So is this worthy of a patent application?
Personally I think it doesn't and, even if it did, it is questionable whether it should not have been awarded to Amazon, when others are making equally important inroads into voice technology.
What is beyond dispute is that voice technology is maturing and that in the near future Alexa, and other voice recognition systems imbued with other areas of artificial intelligence might be able to do more than "Present audio content" which seems to be the final outcome in the flow chart, and even go beyond providing the service of ordering lozenges, as in the scenario depicted above to assist users with health issues.
At the moment Alexa is at an imperfect stage of development - she has a tendency to make unexpected announcements as well as to misunderstand requests. Even so, and I think most Alexa users would agree, it's worth putting up with her imperfections while she's in the current developmental phase.
Let's make the assumption that Alexa gains the ability to detect both emotional mood swings and physical symptoms such as sore throat or fatigue and has also increased the reliability of her overall performance. The voice assistant could be provided with the ability to run the sort of diagnostic tests currently done by the UK's NHS 111 phone service in which a trained adviser can assess whether a caller needs to make an appointment for face-to-face medical assistance or needs an ambulance. Such first-level screening could take some of the pressure off doctor's receptionists and, yes, instant ordering of over-the-counter medicines and remedies that would allow those with coughs, colds and other viruses to stay home and not spread their low-level infections would also be a benefit.
So even if I think the technology shouldn't be patented I do think it should be developed - and go even further than Amazon currently seems to suggest. I want to be able to say to Alexa, "I have a blister" and for her to offer to replenish my supply of band aid plasters. And if I need pain killers for back pain, for her to remind me when I can safely take another dose. With the right skills, Nurse Alexa would be a very suitable and welcome role.
More Information
US10096319B1 US Grant - Voice-based determination of physical and emotional characteristics of users
Related Articles
Amazon Invests In Conversational AI
Amazon Alexa Extending Its Influence
To be informed about new articles on I Programmer, sign up for our weekly newsletter, subscribe to the RSS feed and follow us on, Twitter, Facebook or Linkedin.
---
An Inverted Pendulum for Xmas
27/12/2020
This year's holiday robot videos have been a bit predictable, but at last I found one that was interesting - an inverted pendulum balanced by a drone.
---
Learn To Protect Against XS-Leaks
21/01/2021
There's a brand new Wiki by Google engineers that sets out to educate secuirity developers about cross-site leaks.
More News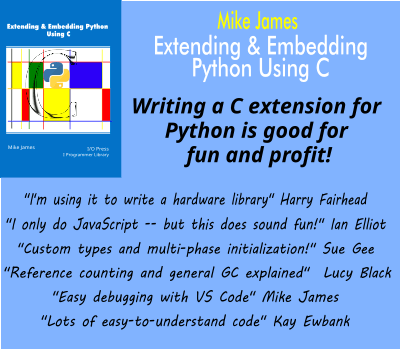 Comments
or email your comment to: comments@i-programmer.info
Last Updated ( Sunday, 21 October 2018 )